Description
Invega Sustenna is an extended-release antipsychotic medicine given by intramuscular injection. Invega Sustenna is prescription medicine used to treat schizophrenia in adults. Invega Sustenna is also used alone or with other medicines to treat schizoaffective disorder in adults. When you receive your first dose of Invega Sustenna you will need to get a second dose one week later. After that you will only need to get one injection each month.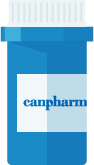 Directions
nvega Sustenna is injected into a muscle. A healthcare provider will give you this injection. Invega Sustenna is usually given only once per month, but the first two doses are given 1 week apart. Invega Trinza is usually given once every 3 months, after you have used Invega Sustenna for at least 4 months in a row. Follow your doctor's dosing instructions very carefully. Get your Invega Sustennas regularly to get the most benefit. Your doctor will need to check your progress while you are using Invega Sustenna.
Ingredients
The active ingredient in Invega Sustenna Injection (Paliperidone) is Paliperidone, a type of medication known as an atypical antipsychotic. The inactive ingredients in the injection include sodium chloride, polysorbate 20, sodium citrate, and water for injection.
Cautions
Invega Sustenna is not approved for use in older adults with dementia-related psychosis. Dizziness, sleepiness, and feeling less stable may happen with Invega Sustenna. This may lead to falling, which can cause broken bones or other health problems. To lower the chance of feeling dizzy or passing out, rise slowly if you have been sitting or lying down. Be careful going up and down stairs. Some people may get a severe muscle problem called tardive dyskinesia. This problem may lessen or go away after stopping Invega Sustenna, but it may not go away. The risk is greater with diabetes and in older adults, especially older women. The risk is greater with longer use or higher doses, but it may also occur after short-term use with low doses. Call your doctor right away if you have trouble controlling body movements or problems with your tongue, face, mouth, or jaw like tongue sticking out, puffing cheeks, mouth puckering, or chewing. Low white blood cell counts have happened with drugs like this one. This may lead to a higher chance of infection. Rarely, infections have been deadly. Tell your doctor if you have ever had a low white blood cell count. Call your doctor right away if you have signs of infection like fever, chills, or sore throat.
Side Effects
The most common side effects of Invega Sustenna Injection (Paliperidone) include weight gain, drowsiness, and restlessness. Other side effects can include changes in appetite, dry mouth, constipation, increased sweating, and blurred vision. More serious side effects, such as low blood pressure, fainting, seizures, and allergic reactions, have also been reported. If any side effects are experienced, the healthcare provider should be notified immediately.


IMPORTANT NOTE: The above information is intended to increase awareness of health information and does not suggest treatment or diagnosis. This information is not a substitute for individual medical attention and should not be construed to indicate that drug use is safe, appropriate, or effective for you. See your healthcare professional for medical advice and treatment.