Description
Trulicity is a medication used to lower blood sugar and is available by prescription for people with Type 2 diabetes. It is an injected medication and works to prevent kidney damage and other poor health conditions that will result from unchecked high blood sugar, and it can also decrease the risk for cardiovascular events like a heart attack or stroke. It is usually prescribed along with doctor recommendations for a diet and exercise program for maximum effectiveness with blood sugar control.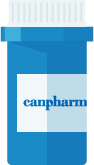 Directions
The standard Trulicity dosage is an injection 1x per week.
Inject medication under the skin in the thigh, upper arm, or abdomen (excluding a 2" radius around the navel) as directed by your doctor.
Ingredients
The active ingredient in Trulicity is Dulaglutide.
Cautions
Let your doctor know of any history of kidney disease, pancreatitis, stomach or intestinal disorders like gastroparesis, or eye problems like diabetic retinopathy before starting on Trulicity.
Medication may cause temporarily blurred vision, dizziness, or drowsiness as a result of extremely low or high blood sugar. If this occurs driving or using machinery should be avoided until your vision stabilizes.
Limit alcohol consumption while using Trulicity pens.
Side Effects
Trulicity side effects may occur, and some users may experience nausea, diarrhea, vomiting, abdominal pain, decrease appetite, tiredness, or weakness. If Trulicity side effects are experienced, you may want to stop using the medication and meet with your doctor again to discuss blood sugar-lowering medication alternatives.


IMPORTANT NOTE: The above information is intended to increase awareness of health information and does not suggest treatment or diagnosis. This information is not a substitute for individual medical attention and should not be construed to indicate that the use of the drug is safe, appropriate, or effective for you. See your healthcare professional for medical advice and treatment.