Description
Similar Product - Ozempic
Victoza is a prescription type 2 diabetes medication used to lower blood sugar levels and effectively get Type 2 diabetics down to the 7% A1C score threshold. This medication is a GLP-agonist drug that takes a 3-way approach to regulating blood glucose. Food is slowed when leaving the stomach, sugar production by the liver is restricted, and it also results in more insulin production from the pancreas. This makes it more effective for blood sugar control for certain patients. It may also be a better fit for people with Type 2 diabetes and the risk of cardiovascular events and is approved for children 10 years of age and up.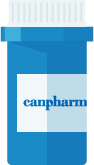 Directions
Victoza pen is only to be used as indicated in your prescription, and only administer what is the correct dosage as provided with your pen - either a 0.6mg / 1.2mg / 1.8mg dosage that is administered once a day
Injection is always administered under the skin of your belly, thigh, or upper arm 1x a day. Never exceed the dosage guidelines and consult with your doctor again if you are unable to keep blood glucose in check.
Ingredients
The active ingredient in Victoza is Liraglutide.
Cautions
Let your doctor know of any history of pancreas, liver, or kidney problems before starting on this medication. Slowed emptying of stomach (gastroparesis) may also mean your doctor deems you unsuitable to use Victoza for Type 2 diabetes.
Let your doctor know if you or anyone in your family has had Multiple Endocrine Neoplasia syndrome (endocrine system condition) before beginning on Victoza
Never mix Victoza with insulin with the same injection
Medication is not for Type 1 diabetes treatment and doctors may advise against Victoza for weight loss for diabetics
Victoza is not approved for use with children under 10 years of age
Interactions
The risk of negative drug interactions exists between Victoza and other Rx medications, including amlodipine, atorvastatin, furosemide, levothyroxine, and hydrochlorothiazide as well as other oral diabetes medications. Inform your doctor of all medications you are currently taking before getting a prescription and proceeding to buy Victoza online.
Side Effects
Side effects from Victoza are not common, but some users may experience hypoglycemia (low blood sugar), elevated heartbeats, nausea, dizziness, or fatigue. If side effects are seen you may want to stop medication use and speak with your doctor again to discuss other Type 2 diabetes treatment medications.
IMPORTANT NOTE: The above information is intended to increase awareness of health information and does not suggest treatment or diagnosis. This information is not a substitute for individual medical attention and should not be construed to indicate that use of the drug is safe, appropriate, or effective for you. See your health care professional for medical advice and treatment.