How Long Does it Take for Cialis to Work?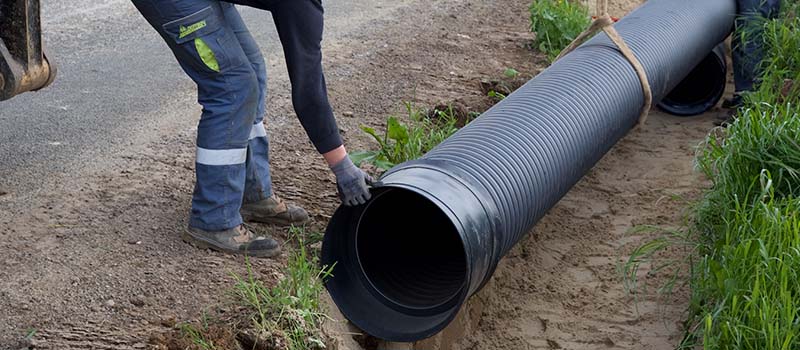 Tradesmen tend to be insistent on making the most of their time during workdays, and pipelayers are no exception. When you are at work you had best be working, and if the trench is dug and the pipe is ready to go then there is no need to delay laying it. There will be some men with similar intentions, but erectile dysfunction means they have some significant shortcomings that can really put a damper on intimacy. Cialis works well to counter ED, but the guys that need it will not want to delay getting started here either. So how does Cialis work, and more importantly how long does it take for Cialis to work?
The active ingredient in Cialis is Tadalafil, and it is a vasodilator drug. What that means in the context of how does Cialis work is that is makes blood vessels into the penis dilate, meaning they become larger and wider and allow for more blood flow. This increased flow is what allows a man to achieve an erection, and men who don't have ED are fortunate enough to have this level of unimpeded flow occur naturally. So that is the long and short of how does Cialis work. It promotes more blood flow into the penis.
It is likely that most men will not need to be convinced of the effectiveness of this medication, and instead they are more interested in how long does it take for Cialis to work. One of the things that is equally true for Viagra, Cialis, and Levitra is that they all take around 30 minutes to take effect. So, you can take a Cialis tablet for about half an hour before you foresee beginning intimacy. And if things develop a lot more spontaneously then consider things you can do for 30 minutes. It really isn't the longest stretch of time.
Speedier Satisfaction?
Turning back to how does Cialis work, we know that it is all about getting more blood into the corpus cavernosa, which is the name for the part of the penis that fills with blood as a man gets ready from serious mutual satisfaction with his partner. But we should also mention that the medication will work even more effectively if you are in better cardiovascular health. Sure, there are a lot of men who are not able to exercise, or they simply find it hard to find the time for it. But if you are overweight and in poor cardio health then erectile dysfunction medication may not work as well – or quickly – for you.
On the other hand, if you are in good vascular health and your body has no issues pushing what needs to go where in the body, you may find that you start benefitting from Cialis' effects in less than 30 minutes. That is less likely to be the case for men who are older, and it is true that erectile difficulties are usually something that occurs for men when they get into their 40s and start asking how does Cialis work. Still, age is no reason you cannot get into better shape and reap ALL the benefits that come with that.
IMPORTANT NOTE: The above information is intended to increase awareness of health information and does not suggest treatment or diagnosis. This information is not a substitute for individual medical attention and should not be construed to indicate that use of the drug is safe, appropriate, or effective for you. See your health care professional for medical advice and treatment.