The Best Arthritis Cream on The Market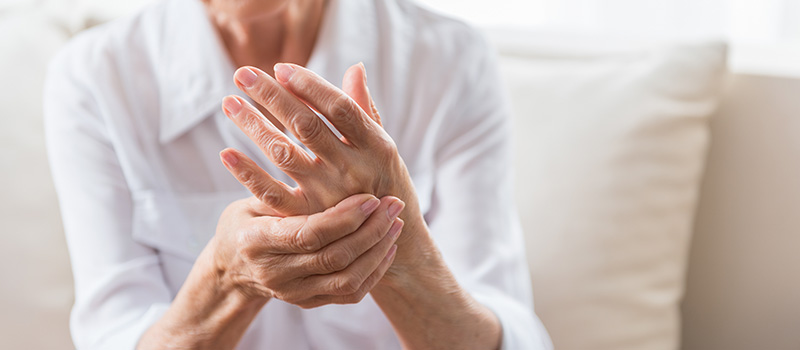 What is the best arthritis cream on the market? The are many over-the-counter arthritis creams available at your local drug store which claim to mitigate pain in your joints and muscles. However, not all arthritis creams are created equal and by comparing them, we can better understand their pain-relieving qualities. Most arthritis creams contain salicylates to help reduce joint pain from inflammation and swelling. The hot and cold feeling of relief you get when applying arthritis creams come from counterirritant ingredients such as menthol or eucalyptus. Capsaicin, the substance found in chili peppers, is also used to block and numb pain.
Topical arthritis treatments are perfect for immediate joint relief in your hands and knees but determining what is the best arthritis cream on the market can be a challenge. When arthritis pain and stiffness occur, the fast-acting creams are quickly absorbed through the skin and can be incorporated into your pain management routine. If you suffer from mild to moderate arthritis, talk to your doctor to see if using an arthritis cream is right for you. Arthritis creams are less affective for those with osteoarthritis pain in their hips or if you suffer from rheumatoid arthritis. Follow the directions on the packaging to treat minor aches and pains in your joints and muscles.
Even the best arthritis cream on the market is only for light chronic pain caused by inflammation in the joints. This treatment is also for sudden backaches and muscle pain from sprains or strains. Arthritis pain worsens during activity resulting in a friction sensation felt in the joints. If left untreated, frequent arthritis joint pain can lead to movement limitation, weakness, and fatigue. Using arthritis cream can improve quality of life by providing enhanced mobility to older adults with chronic pain issues. But there are many creams on the market, next we'll look at different arthritis creams and more specifically answer the question of "what is the best arthritis cream on the market?"
Top Pain-Relieving Cream for Arthritis
Myoflex
How effective is Myoflex for knee arthritis? As one of the best arthritis creams on the market, Myoflex provides deep targeted relief to arthritis joint and muscle pain. The Myoflex formula is a temporary treatment that can last up to 8 hours.
Odorless cream, absorbs quickly, and without a greasy feel
For patients 2 years old and older
Apply to affected area no more than 3-4 times a day as needed
Perfect for minor aches and pains caused by arthritis, backache, neck ache, strains, sprains, tendon, and ligament pain
Voltaren Gel
For more targeted relief, Voltaren Gel is great for treating arthritis pain specifically in the hands, wrists, elbows, knees, ankles, and feet. This deep penetrating formula relieves pain by decreasing swelling and inflammation.
Formulated for easy application to the skin
Ideal for joint or muscle sprains or sports injuries
Do not use on skin with cuts or rashes
Apply 2-3 times a day for best results
Aspercreme
Aspercreme does not contain any of the counterirritants that some of the best arthritis creams on the market may have. Ideal for people who have sensitivities to some ingredients. This arthritis cream uses lidocaine to deliver a numbing and pain-relieving sensation.
For fast-acting temporary pain relief
Odor-free and non-greasy
For all mild to moderate arthritis aches and pains
Applied directly to affected areas
Capzasin-HP
As the name suggests, capsaicin is the main ingredient providing a mild warming sensation for arthritis pain relief. However, you should not use Capzasin-HP if you are allergic or sensitive to skin irritation caused by capsaicin.
Provides hours of pain relief management
Ideal for active lifestyles and athletes
Odorless and easy to apply
Like touching spicy peppers; be sure to wash hands immediately after use and avoid contact with your eyes
Arnicare Cream
Still wondering what is the best arthritis cream on the market? Made with natural ingredients, Arnicare cream is one of the best arthritis creams on the market. Arnicare cream helps ease muscle pain, stiffness, and reduces swelling and discoloration of bruises. This arthritis cream is more expensive than others but is ideal for individuals with sensitive skin.
Unscented and does not stain or leave a residue
Goes on smooth and comfortably
Applied as needed to affected areas
May not be suitable for people with high blood pressure
Other Arthritis Treatment Options
The products above are some of the best arthritis cream on the market today but there are other ways to treat arthritis. If you are an individual with rheumatoid arthritis then you have several prescription drug treatment options that your doctor may recommend depending on the severity of your condition. For example, Arava (leflunomide) is a disease-modifying antirheumatic drug which can temporarily ease pain and inflammation as well as slow down the progression of rheumatoid arthritis. Taking ibuprofen (Advil) to reduce joint inflammation is a common arthritis pain relief treatment or lidocaine patches can also be used as an anesthetic for targeted pain relief. If aspirin is not strong enough, there are also prescription nonsteroidal anti-inflammatory prescription drugs you can take such as Celebrex (Celecoxib).
Taking regular hot baths or showers can have a similar heat-based pain reducing effect. As part of your pain management routine, we recommend applying a warm and cold compress in 15-minute intervals on the affected area. Do not apply heat or cold to any open cuts or sores when treating arthritis symptoms. Take precautions when using devices such as heating pads to prevent severe burns. Talk to your doctor before starting any arthritis pain treatments or medication in order to avoid health complications and side effects.
Using a combination of hot and cold packs is a popular home remedy to relieve sore muscles. The cold numbs the area while reducing inflammation and swelling. The heat relaxes the muscles by dilating blood vessels and sending more oxygen to the affected area in order to reduce pain. For more information on what is the best arthritis cream on the market, visit our website for recommendations.
References:
Osteoarthritis – Penn State Hershey – Milton S. Hershey Medical Center – http://pennstatehershey.adam.com/content.aspx?productid=115&pid=10&gid=000035
IMPORTANT NOTE: The above information is intended to increase awareness of health information and does not suggest treatment or diagnosis. This information is not a substitute for individual medical attention and should not be construed to indicate that use of the drug is safe, appropriate, or effective for you. See your health care professional for medical advice and treatment.