Description
Aklief Cream is a prescription medicine used on the skin (topical) to treat acne vulgaris in people 9 years of age and older. It is not known if Aklief Cream is safe and effective in children younger than 9 years old.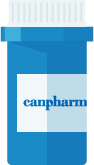 Directions
Use Aklief Cream exactly as your healthcare provider tells you to use it. Apply a thin layer of cream over the affected areas one time each day, in the evening. Applying Aklief Cream: Wash the area where the cream will be applied and pat dry. If you receive a sample tube of Aklief Cream, follow your healthcare provider's instructions about how much to apply. Aklief Cream comes in a pump. Press down on (depress) the pump 1 time to dispense a small amount of Aklief Cream and spread a thin layer over your face (forehead, cheeks, nose, and chin). Avoid contact with your eyes, lips, mouth, and the corners of your nose. Press down on the pump 2 times to dispense enough Aklief Cream to apply a thin layer to cover your upper trunk (the area of your upper back that you can reach, shoulders, and chest). One more pump may be used to apply a thin layer of Aklief Cream to your middle and lower back, if acne is present. When you begin treatment with Aklief Cream, you should begin applying a moisturizer on your skin as often as needed. See "Local skin irritation" below.
Ingredients
AKLIEF (trifarotene) Cream 0.005% contains the following inactive ingredients: allantoin, copolymer of acrylamide and sodium acryloyldimethyltaurate, dispersion 40% in isohexadecane, cyclomethicone, 5% ethanol, medium-chain triglycerides, phenoxyethanol, propylene glycol, purified water.
Cautions
Before you start treatment, tell your healthcare provider about all of your medical conditions, including if you: have skin problems, including eczema, cuts or sunburn are pregnant or planning to become pregnant. It is not known if Aklief Cream will harm your unborn baby. are breastfeeding or plan to breastfeed. It is not known if Aklief Cream passes into your breast milk. Breastfeeding women should use Aklief Cream on the smallest area of skin and for the shortest time needed while breastfeeding. Do not apply Aklief Cream to the nipple and areola to avoid contact with your baby. Tell your healthcare provider about all the medicines you take, including prescription and over-the-counter medicines, vitamins and herbal supplements. Especially tell your healthcare provider if you use any other medicine for acne.
Side Effects
Aklief Cream may cause serious side effects including: Local skin irritation. Local skin reactions are common with Aklief Cream, are most likely to happen during the first 4 weeks of treatment and may decrease with continued use. Signs and symptoms of local skin reactions include: redness scaling dryness stinging or burning To help reduce your risk of developing these local skin reactions, when you begin treatment, you should begin applying a moisturizer on your skin as often as needed. Tell your healthcare provider if you develop symptoms of a local skin reaction. Your doctor may tell you to use Aklief Cream less often, or temporarily, or permanently stop your treatment. The most common side effects of Aklief Cream include: itching and sunburn. See What should I avoid while using Aklief Cream? These are not all the possible side effects. For more information, ask your healthcare provider or pharmacist. Call your doctor for medical advice about side effects. You may report side effects to FDA at 1-800-FDA-1088. You may also report side effects to GALDERMA LABORATORIES, L.P. at 1-866-735-4137.