Description
Avonex is a prescription medication to treat multiple sclerosis and specifically for treatment of relapse-remitting MS, active secondary progressive MS, or with clinically isolated syndrome. It is a biologic medication given as a muscular injection to aid with slowing disability progression from MS, reducing relapses, and lowering the number of brain lesions on MRI. The active ingredient in this medication is Interferon-beta 1a and it works to reorient your immune system so that it is not attacking nerve fibers as extensively to cause MS symptoms and it helps with decreased inflammation too.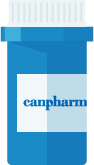 Directions
Patients using this medication are to self-administer 1 Avonex injection a week.
Take Avonex dose pack out of refrigerator 30 minutes prior to injection.
Hold cap and bend at 90-degree angle until cap pops off.
Hold the Avonex pen upright.
Press the needle on the prefilled syringe glass tip.
Gently turn the needle to the right (clockwise) until you feel it is tight and firmly attached.
Thigh or upper arm are suitable injection sites.
Patients should inject medication into different site each time.
Cautions
Let your doctor know of any history of blood clots, liver problems, heart problems, thyroid disorder, autoimmune diseases or are being treated for mental illness before taking Avonex medication.
Discuss possible medication use with your doctor if you drink more than 3 alcoholic drinks on average per week.
Use of Avonex injections may not be possible for those with rubber or latex allergies.
Only use medication when pregnant or breastfeeding if approved by your doctor.
Interactions
Negative drug interactions may occur between Avonex and other Rx and OTC medications, including amantadine / zolpidem / aspirin / atorvastatin / baclofen / clonazepam / glatiramer / gabapentin / ibuprofen / levothyroxine / lisinopril / pregabalin / metformin / omeprazole / modafinil / sertraline / topiramate / tramadol.
Let your doctor know of all medications you are currently taking before getting a prescription and proceeding to buy Avonex online.
Side Effects
Side effects from using Avonex may occur, and some people may have low blood cell counts, skin change at injections sites, stomach pain, flu symptoms or abnormal liver function tests. If any side effects are seen you can stop use and talk to your doctor again to discuss multiple sclerosis treatment medication options.
IMPORTANT NOTE: The above information is intended to increase awareness of health information and does not suggest treatment or diagnosis. This information is not a substitute for individual medical attention and should not be construed to indicate that use of the drug is safe, appropriate, or effective for you. See your health care professional for medical advice and treatment.