Description
Benzagel is a prescription medicine used to treat the symptoms of Acne Vulgaris. Benzagel may be used alone or with other medications. Benzagel belongs to a class of drugs called Acne Agents, Topical. 5 & 10 Benzagel (benzoyl peroxide gel) may be used alone topically for mild to moderate acne and as an adjunct in acne treatment regimens which might include retinoic acid products, systemic antibiotics, and/or sulfur and salicylic acid containing preparations. The active ingredient, benzoyl peroxide, exerts a desquamative and antibacterial action. It provides mild peeling and keratolytic activity.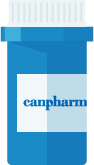 Directions
Benzagel should be applied to the affected area of the skin once or twice daily, after cleansing the skin. The amount used should be a pea-sized amount for each application. Rub the medication into the skin gently, avoiding the eyes, mouth, and nostrils. It is recommended to start with a lower strength of benzoyl peroxide and gradually increase it to a higher strength if needed, as the skin adjusts to the medication.
Ingredients
Benzagel contains the active ingredient benzoyl peroxide, which is a powerful acne-fighting ingredient. It also contains inactive ingredients such as carbomer 940, edetate disodium, glycerin, methylparaben, propylene glycol, propylparaben, and water.
Cautions
It is important to use Benzagel as directed and to not exceed the recommended amount. Overuse of this medication can lead to excessive dryness or peeling of the skin. It is also important to avoid using benzoyl peroxide in combination with other topical acne medications, as this can lead to skin irritation. If skin irritation occurs, discontinue the use of the medication and talk to your doctor.
Side Effects
Some common side effects of Benzagel include skin dryness, peeling, redness, and itching. If these side effects persist or become severe, it is important to talk to your doctor. Rare but serious side effects may include an allergic reaction (such as hives, difficulty breathing, or swelling of the face, lips, tongue, or throat), severe skin irritation, or a severe burning sensation. If you experience any of these serious side effects, stop using the medication and seek medical attention immediately.


IMPORTANT NOTE: The above information is intended to increase awareness of health information and does not suggest treatment or diagnosis. This information is not a substitute for individual medical attention and should not be construed to indicate that the use of the drug is safe, appropriate, or effective for you. See your healthcare professional for medical advice and treatment.