Description
Eldoquin Forte is a prescription hyperpigmentation medication used to treat melasma and reduce age spots, among other skincare applications. It is most commonly prescribed to get rid of the dark spots caused by hyperpigmentation and it promotes skin lightening effectively when used properly. Skin and injury and medication use may also cause these dark skin patches, and for some women they result from birth control use. This medication is effective for reversing skin discoloration.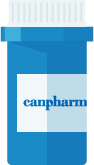 Directions
Before first time use you should apply a small amount of Eldoquin Forte 4 cream to an area of skin in good health to observe for any side effects.
Standard usage guideline for Eldoquin is to apply medication to affected areas of skin twice daily or as directed in your prescription.
Ingredients
The active ingredient in Eldoquin Forte is Hydroquinone.
Cautions
For topical use on skin only, keep away from eyes, mouth, ears, and nose.
Medication may increase sun sensitivity for treated areas of skin, be sure to cover treated skin to keep it from sun exposure or use a high SPF (50 or higher) sunscreen on treated areas.
Let your doctor know if you have any history of asthma or other skin conditions like eczema or psoriasis before starting on Eldoquin Forte for skin lightening.
This medication may not be suitable for people with allergies to sulfites.
Interactions
There are no negative drug interaction risks identified between Eldoquin Forte and other Rx medications, but it is best to let your doctor know of all medications you are currently taking before getting a prescription and going to buy Eldoquin Forte online.
Side Effects
Eldoquin Forte side effects may occur, and some users may experience mild burning, stinging, redness, or other irritation to treated skin. If side effects are seen you may want to stop use and speak to your doctor again regarding skin hyperpigmentation treatment alternatives for skin lightening.


IMPORTANT NOTE: The above information is intended to increase awareness of health information and does not suggest treatment or diagnosis. This information is not a substitute for individual medical attention and should not be construed to indicate that use of the drug is safe, appropriate, or effective for you. See your health care professional for medical advice and treatment.