Description
What is Femoston? Femoston is a hormone replacement therapy (HRT) preparation. It consists of two types of tablets; one containing the active ingredient estradiol, and the other containing two active ingredients, estradiol and dydrogesterone.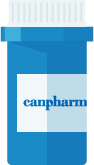 Directions
Follow all directions given to you by your doctor carefully. The usual dose is one tablet daily.
Ingredients
Oestradiol only tablets: Lactose, hypromellose, maize starch, colloidal anhydrous silica, magnesium stearate, Opadry Y-l-7000 white: hypromellose, polyethylene glycol 400, titanium dioxide (E171) Oestradiol/dydrogesterone tablets: Lactose, hypromellose, maize starch, colloidal anhydrous silica, magnesium stearate, Opadry II grey 85F27664: polyvinyl alcohol, Macrogol 3350, talc titanium dioxide(E171), iron oxide black (E172)
Cautions
For the treatment of postmenopausal symptoms, HRT should only be initiated for symptoms that adversely affect quality of life. In all cases, a careful appraisal of the risks and benefits should be undertaken at least annually and HRT should only be continued as long as the benefit outweighs the risk. Evidence regarding the risks associated with HRT in the treatment of premature menopause is limited. Due to the low level of absolute risk in younger women, however, the balance of benefits and risks for these women may be more favourable than in older women.
Side Effects
Common side effects of Femoston include Weight gain, Metrorrhagia, and Edema. While these are the most often observed Femoston side effects, there are can be others also. These have been listed below. Normally, these side effects of Femoston are not long-lasting and go away when the treatment is finished.


IMPORTANT NOTE: The above information is intended to increase awareness of health information and does not suggest treatment or diagnosis. This information is not a substitute for individual medical attention and should not be construed to indicate that drug use is safe, appropriate, or effective for you. See your healthcare professional for medical advice and treatment.