Description
Harvoni is, which are used to treat Hep C. These drugs lessen the amount of Hep C virus in your body. They may help your liver recover and helps your immune system fight the infection.
Hepatitis C is a liver infection caused by the hepatitis C virus, and it can lead to severe liver damage. The hepatitis C virus can be spread through contaminated blood. To cure Hepatitis C, more people have prescribed HARVONI. This prescribed medication is used to treat adult patients with chronic Hepatitis C (hep C) genotype 1, 4, 5, or 6 infections with or without cirrhosis (compensated).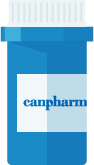 Directions
HARVONI is usually taken once a day by mouth with or without food as instructed by your doctor. The dosage depends on your age, medical condition, and response to the treatment.
HARVONI works best when the amount of drugs in your body is kept at a constant level. To make it easy, take the drug at the same time every day.
After taking HARVONI, if you vomit within 5 hours, tell your doctor.
Even if symptoms disappear after a short period, continue taking HARVONI for the full length of time prescribed. The infection may return if you stop the medication too early.
Take an antacid at least 4 hours before or 4 hours after taking HARVONI if you're taking an antacid. Antacids modulate the absorption of ledipasvir.
If you are taking medication for indigestion, heartburn, or ulcers, ask your healthcare provider about how to take these medications safely. Other acid-lowering drugs may prevent ledipasvir from working.
Ingredients
HARVONI is a combination of two different antiviral medications, ledipasvir and sofosbuvir.
Ledipasvir
The hepatitis C virus is made up of genetic material and a protective protein coat. The virus uses the protein NS5A to replicate its genetic material and create more virus particles. Ledipasvir inhibits NS5A, preventing viral replication.
Sofosbuvir
Hepatitis C viruses also use the protein NS5B RNA-dependent RNA polymerase to replicate its genetic code. Sofosbuvir binds to this protein and stops it from functions.
Cautions
Before taking HARVONI, tell your healthcare provider if you have:
Allergies to either ledipasvir or sofosbuvir or if you have any other allergies. This drug can cause allergies or other problems because it might contain inactive ingredients.
Hepatitis B history or other liver problems other than Hep C. Tell your doctor about your medical history.
Diabetes. Your blood sugar might lower with HARVONI. If you experience any symptoms of low blood sugar such as sudden sweating, fast heartbeat, shaking, hunger, blurred vision, dizziness, or tingling hands or feet, call your doctor right away.
If you are having surgery, tell your healthcare provider about the products you use. This includes prescribed drugs, over-the-counter drugs, and herbal products.
Pregnancy warning
IMPORTANT NOTE:
This treatment is used only when needed during pregnancy. During pregnancy, HARVONI with ribavirin must not be taken by either the pregnant woman or her male partner. It may cause danger to an unborn baby. If at least one sexual partner is using these medications, condoms, or birth control pills must be used. This applies for six months after stopping the medication as well. If you think you or your partner may be pregnant or become pregnant, tell your doctor immediately.
Breastfeeding Warning
IMPORTANT NOTE:
Before breastfeeding, consult your doctor first. If this treatment is used with ribavirin, breastfeeding is not advisable.
Interactions
Drug interactions are more likely to change how your medications work or increase your risk for serious side effects. You must tell your healthcare provider if you are taking any prescription, over-the-counter, illegal, recreational, herbal, nutritional, or vitamin-containing drugs and supplements.
Don't take HARVONI if you are taking any of these drugs:
Antivirals like Aptivus (tipranavir) and Olysio (simeprevir)
Cordarone, Pacerone, or Nexterone (amiodarone)
Crestor (rosuvastatin)
Dilantin and Phenytek (phenytoin)
Equetro, Carbatrol, or Tegretol (carbamazepine)
Lanoxin (digoxin)
Rifadin or Rimactane (rifampin)
The herbal supplement St. John's wort
Several drugs that might have serious interactions with Harvoni are the following:
Tums (calcium carbonate), Antacids, like aluminum hydroxide, and sodium bicarbonate
Axid (nizatidine), Zantac (ranitidine), Pepcid (famotidine), and Tagamet (cimetidine),
Milk of Magnesia (magnesium hydroxide)
Proton pump inhibitors (PPIs) like Dexilant (dexlansoprazole), Prilosec (omeprazole), Nexium (esomeprazole), and Protonix (pantoprazole)
Tagamet (cimetidine)
Videx and Videx EC (didanosine)
Don't take HARVONI with other products that have sofosbuvir.
Side Effects
The most common side effects when taking HARVONI include:
Tiredness
Headache
Nausea
Diarrhea
Difficulty in sleeping
Tell your healthcare provider promptly if any of these effects persist or worsen.
If you notice any symptoms of a serious allergic reaction such as rash, itching or swelling of the face/tongue/throat, severe dizziness, trouble in breathing, call medical help immediately. However, a severe allergic reaction to this drug is rare.
HARVONI can also cause Hepatitis B virus reactivation. If you had hepatitis B before, there's a possibility that the hepatitis B virus will become active again during and after treatment with HARVONI.
This is more likely to cause serious side effects, including liver problems and death. Your healthcare provider will conduct blood tests to check for hepatitis B infection before starting HARVONI.
Medication Guide
HARVONI FAQ
---
Does HARVONI cure hepatitis C?
How much does HARVONI cost?
What does HARVONI do to your body?
Can Hep C come back after taking HARVONI?
| | |
| --- | --- |
|   |   |
| Formula | C71H83F3N11O15P |
| PubChem CID | 72734365 |
| Trade names | Harvoni, Hepcinat-LP |
| ATC code | J05AP51 (WHO) |
| KEGG | D10578 |
| Molar mass | 1418.476 g/mol |
IMPORTANT NOTE: The above information is intended to increase awareness of health information and does not suggest treatment or diagnosis. This information is not a substitute for individual medical attention and should not be construed to indicate that use of the drug is safe, appropriate, or effective for you. See your health care professional for medical advice and treatment.