Description
Isopto Carpine is utilized for the treatment of specific types of glaucoma characterized by increased pressure in the eye. It can be used either as a standalone treatment or in conjunction with other medications. Additionally, it may be employed to reverse the effects of certain medications used during eye surgeries or examinations. Its usage for other conditions will be determined by your doctor.
Isopto Carpine Drops are classified as a direct-acting miotic. The medication operates by reducing fluid pressure within the eyeball through enhanced fluid drainage. Furthermore, it induces constriction or shrinking of the pupils (miosis).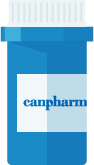 Directions
The suggested dosage for pilocarpine solution drops is 2 drops administered to the affected eyes three or four times per day.
Your doctor will determine the appropriate strength of Isopto Carpine eye drops based on your eye pressure.
Follow this procedure when using eye drops:
Wash your hands.
Tilt your head back and gently pull your lower eyelid to create a pouch.
Place the drops into the pouch and release the eyelid, closing your eyes gently.
Avoid blinking.
Keep your eyes closed and apply pressure to the inner corner for one or two minutes to prevent excessive absorption into the body.
Do not let the dropper or applicator tip touch any surface, including the eye.
Ingredients
The active ingredient in Isopto Carpine Eye Drops is pilocarpine hydrochloride.
Cautions
If using this medication for an extended period, your eye doctor will regularly assess your eyes to ensure proper functioning and monitor for any unwanted effects.
Treatment with this medication may lead to serious eye or vision problems such as retinal detachment or tears. Seek immediate medical attention if you experience flashes or sparks of light, see floating spots, or notice a veil or curtain across your vision.
Blurred vision and difficulty seeing in low light conditions may occur. Avoid driving, operating machinery, or engaging in activities that require sharp vision if your sight is compromised.
If you wear soft contact lenses, it is recommended to remove them before using these drops. Wait for a minimum of 10 minutes after administering the dose before reinserting your contact lenses.
Isopto Carpine is not suitable for children with specific forms of glaucoma, as it can potentially increase eye pressure instead of reducing it.
Interactions
Isopto Carpine has the potential to interact with certain medications or supplements. It is essential to inform your doctor about all the medications and supplements you are currently taking, including prescribed and over-the-counter medications, vitamins, and dietary or herbal supplements.
When considering treatment options for a specific type of glaucoma, it's important to consider factors such as effectiveness, potential side effects, and Isopto Carpine price.
Side Effects
Frequently observed side effects of Isopto Carpine Eye Drops comprise heightened perspiration, muscle tremors, queasiness, vomiting, diarrhea, redness of the eyes or eyelids, breathing difficulties, and excessive salivation. Before you buy Isopto Carpine online, consulting with your healthcare provider is important to ensure appropriate evaluation and management of the observed side effects and appropriate dosage for your condition.
Frequently Asked Questions about Isopto Carpine
---
What is Isopto Carpine used for?
Isopto Carpine is a medication used to treat glaucoma and ocular hypertension. It helps lower intraocular pressure in the eye to prevent optic nerve damage and preserve vision.
---
What is the brand name for Isopto Carpine eye drops?
Isopto Carpine itself is the brand name for the medication called Pilocarpine hydrochloride, which is used to treat conditions such as glaucoma and ocular hypertension.
---
Does pilocarpine improve near vision?
Pilocarpine is a medication used to treat conditions like glaucoma. While it may temporarily improve near vision and focusing ability, its primary purpose is to reduce intraocular pressure.
---
Do pilocarpine side effects go away?
Pilocarpine side effects may vary and can include blurred vision, eye irritation, headache, and increased sweating or salivation. While most side effects may go away on their own as you adjust to the medication, it is important to consult your doctor if you experience severe symptoms.
---
Is pilocarpine a beta blocker?
No, pilocarpine is not a beta blocker. It is a medication classified as a cholinergic agonist.
IMPORTANT NOTE: The above information is intended to increase awareness of health information and does not suggest treatment or diagnosis. This information is not a substitute for individual medical attention and should not be construed to indicate that use of the drug is safe, appropriate, or effective for you. See your health care professional for medical advice and treatment.