Description
Lexiva (Fosamprenavir) is an antiretroviral drug used in the treatment of HIV-1 infection. Fosamprenavir belongs to a class of drugs known as protease inhibitors (PIs) and is used in combination with other antiretroviral medications to control the progression of HIV infection. It works by inhibiting the activity of the HIV protease enzyme, which is essential for the virus to replicate and spread in the body. By blocking this enzyme, fosamprenavir helps to reduce the amount of HIV in the blood, slowing down the progression of the infection and improving the immune system function.
Before you buy Lexiva, it is important to note that it is typically used as part of combination therapy for HIV treatment. It is not a standalone treatment and should be taken in combination with other antiretroviral medications as prescribed by a doctor.
What is HIV?
HIV (Human Immunodeficiency Virus) is a viral infection that attacks the immune system, which is the body's defense against diseases. It can be transmitted through certain body fluids like blood, semen, and vaginal fluids. If left untreated, HIV can weaken the immune system, leading to a condition called AIDS.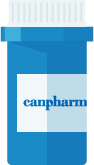 Directions
Follow your doctor's instructions and consume this medicine by mouth, usually once or twice daily.
Take this medication with or without food.
When using fosamprenavir suspension:
Make sure to shake the bottle well before taking each dose.
Use a specialized measuring device/spoon to accurately measure the dose.
Avoid using a regular household spoon, as it may lead to an inaccurate dose.
Adults should take the suspension without food, while children should take it with food.
If vomiting occurs within 30 minutes after taking a dose, repeat the dose.
The amount you need to take depends on your medical condition, how well you respond to treatment, the medications you're currently taking, and whether you've used protease inhibitors for HIV treatment before. The appropriate dosage for children is determined by considering their age and weight.
For the best results, take Lexiva medication at regular intervals throughout the day. Create a schedule by consistently taking it at the same times every day.
It's important not to miss any doses, change the dosage, or stop taking the medication without explicit instructions from your doctor. Failing to follow these instructions may result in higher levels of the virus, resistance to treatment, or worsening side effects.
Ingredients
Fosamprenavir is the active ingredient in Lexiva.
Cautions
Prior to using this medication, share your medical history and any allergies you have with your doctor.
Fosamprenavir may raise cholesterol and triglyceride levels in your blood, which can increase the risk of heart problems like heart attacks.
Children may be more prone to experiencing the side effects of this medication, particularly vomiting and signs of infection.
During pregnancy, this medication should only be used if necessary.
It is unknown whether fosamprenavir passes into breast milk. Since HIV can be transmitted through breast milk, avoid breastfeeding while taking this medication.
Interactions
This drug could have negative interactions with: lopinavir, tipranavir, orlistat, apalutamide, etravirine,?rifampin, St. John's wort, alfuzosin, midazolam, triazolam, dihydroergotamine, ergotamine, fluticasone, pimozide, ranolazine, rivaroxaban, drugs to treat erectile dysfunction-ED, sildenafil, vardenafil, flecainide, propafenone, lovastatin, simvastatin, salmeterol, among others.
Side Effects
Common side effects of Lexiva include nausea, diarrhea, vomiting, headache, rash, fatigue, abdominal pain, changes in taste, elevated liver enzymes or increased cholesterol or triglyceride levels.
When evaluating treatment options for HIV, it is essential to consider factors such as effectiveness and Lexiva cost. For more guidance and specific information about your situation, it's recommended to consult with your healthcare provider.
Frequently Asked Questions about Lexiva
---
What is Lexiva used for?
Lexiva is a protease inhibitor medication used in the treatment of HIV infection. It is prescribed as part of combination therapy to control the virus and improve immune function. Lexiva inhibits the protease enzyme, reducing viral replication. It should be taken alongside other HIV medications under medical supervision.
---
What class of drug is a Lexiva?
Lexiva belongs to the class of drugs known as protease inhibitors. Protease inhibitors are a class of antiviral medications commonly used in the treatment of HIV (Human Immunodeficiency Virus) infection. They work by inhibiting the protease enzyme, which is essential for the replication of the virus.
---
Is Lexiva a prodrug?
Yes, Lexiva is a prodrug. This means it is a medication that is converted into its active form in the body. In the case of Lexiva, it is transformed into the active drug called amprenavir, which helps treat HIV. The prodrug form of Lexiva allows for better absorption and effectiveness.
---
What is the generic name for Lexiva?
The generic name for Lexiva is fosamprenavir. Fosamprenavir is an antiretroviral medication that belongs to the class of drugs known as protease inhibitors and is commonly prescribed in combination with other HIV medications to control the viral replication and reduce the progression of the disease.
---
Can I buy Lexiva over the counter?
No, Lexiva is not available over the counter. It is a prescription medication used for the treatment of HIV infection. To obtain Lexiva, you would need a valid prescription from a healthcare professional.
IMPORTANT NOTE: The above information is intended to increase awareness of health information and does not suggest treatment or diagnosis. This information is not a substitute for individual medical attention and should not be construed to indicate that use of the drug is safe, appropriate, or effective for you. See your health care professional for medical advice and treatment.