Description
Lustra cream is a prescription skin lightening cream that lightens dark skin patches and is used to treat skin dyschromia with hydroquinone therapy. It can also be used for skin damage caused by UV rays or to repair skin discoloration caused by oral contraceptive use, HRT hormone replacement therapy or skin trauma. Prolonged sun exposure is to be avoided while using Lustra to lighten dark skin patches, and applying the cream as frequently as indicated in the prescription is essential for best results with skin lightening.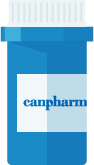 Directions
Standard usage guidelines for Lustra cream 4 hydroquinone is application on affected skin areas 2x daily, in the morning and evening at even intervals. Continue use until you are satisfied with skin lightening results and reduction in darkness of skin patches.
Do not exceed Lustra cream dosage guidelines and apply medicated dark skin patch cream more often than 2x a day. If product is not working effectively you can meet with a dermatologist or doctor to discuss a different approach. Using Lustra any more than 2x a day may cause skin damage.
Ingredients
The active ingredient in Lustra cream is Hydroquinone.
Cautions
Let your doctor know if you have any history of skin cancer or skin disorders like eczema or psoriasis or if you have allergies before beginning on Lustra cream.
For topical use on skin only. Keep out of eyes and be sure not to ingest orally.
Place high SPF sunscreen and / or a skin covering over treated skin areas in instances of direct sunlight exposure for any extended period of time.
Use this medication when pregnant or breast feeding only if your doctor approves it.
Interactions
No identified drug interaction risks exist between Lustra cream and other Rx medications, but you should let your doctor know of all medications and OTC supplements you are currently taking before getting a prescription and going to buy Lustra cream online.
Side Effects
Side effects from using Lustra cream are possible, and some users may experience mild burning, stinging, redness, or dryness of the skin. If side effects are seen you may want to stop use and speak with your doctor again regarding dark skin patches treatment medication options.
IMPORTANT NOTE: The above information is intended to increase awareness of health information and does not suggest treatment or diagnosis. This information is not a substitute for individual medical attention and should not be construed to indicate that use of the drug is safe, appropriate, or effective for you. See your health care professional for medical advice and treatment.