Description
Nasacort AQ nasal spray is a medication used for the treatment of allergic rhinitis, which includes symptoms such as nasal congestion, sneezing, itching, and runny nose caused by allergies. When used as directed, Nasacort AQ nasal spray works by reducing inflammation in the nasal passages, thereby relieving allergy symptoms. It is a nasal spray that is intended to be sprayed into the nostrils.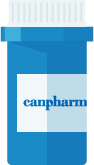 Directions
This medication is intended for nasal use. The recommended dosage for adults using Nasacort AQ 55 mcg is typically 2 sprays in each nostril once or twice a day, as directed by your doctor. For children, the usual dose of Nasacort AQ is 1 to 2 sprays in each nostril once a day or as prescribed by the doctor.
Avoid spraying this medication into your eyes or mouth.
Prior to using this medication, it is recommended to gently blow your nose.
Prior to each use, shake the spray device well, following the instructions on the package to prime it properly.
How to use Nasacort AQ?
Before using the spray, make sure to remove the protective cap.
Close one nostril by applying pressure with your finger.
Follow the instructions to tilt your head to the appropriate position and gently insert the nasal applicator into the other nostril with care.
Firmly press down on the device to administer the prescribed number of sprays.
Breathe in gently through your nose and exhale through your mouth.
Repeat the process for the other nostril.
Remember to replace the cap on the nasal inhaler after use.
After using this medication, it is recommended to avoid blowing your nose for a period of 15 minutes.
Ingredients
The Active Ingredient in Nasacort AQ is Triamcinolone.
Cautions
Prior to using this medication, it is important to share your medical history and allergies you may have with your doctor.
Although it is unlikely, long-term use of this medication may temporarily slow down a child's growth. It is important to regularly consult the doctor to monitor your child's height.
During pregnancy, it is advisable to use this medication only if it is deemed necessary by your doctor.
It is uncertain whether this drug passes into breast milk, although similar drugs have been found to do so. Consult your doctor before breastfeeding.
Interactions
Nasacort AQ may interact with several drugs, including cancer medicine, cyclosporine, sirolimus, tacrolimus, basiliximab, efalizumab, muromonab-CD3, mycophenolate mofetil, azathioprine, leflunomide, etanercept, and other steroids. It is important to provide a complete list of your medications to your doctor to ensure the safe and effective use of Nasacort AQ.
Side Effects
The most common side effects of Nasacort AQ nasal spray include nasal irritation, nosebleeds, headache, sneezing, sore throat, bad taste or smell, nasal dryness, and cough. If you experience any severe or persistent side effects, it is recommended to consult your doctor before you buy Nasacort AQ.
Frequently Asked Questions about Nasacort AQ
---
Is Nasacort AQ over the counter?
Nasacort AQ is a prescription medication and is not available over the counter.
---
Is it ok to use Nasacort long-term?
Nasacort AQ is generally considered safe for long-term use. It is important to follow the recommended dosage and consult with your healthcare provider if you have any concerns or experience any side effects.
---
When is the best time of day to use Nasacort?
The best time to use Nasacort AQ nasal spray is usually in the morning. This allows the medication to start working and provides relief throughout the day when allergy symptoms are most likely to occur.
---
Is Nasacort AQ an antihistamine?
No, Nasacort AQ is not an antihistamine. It is a nasal corticosteroid, specifically containing the active ingredient triamcinolone acetonide.
---
Does Nasacort reduce sinus inflammation?
Yes, Nasacort can help reduce sinus inflammation.
IMPORTANT NOTE: The above information is intended to increase awareness of health information and does not suggest treatment or diagnosis. This information is not a substitute for individual medical attention and should not be construed to indicate that use of the drug is safe, appropriate, or effective for you. See your health care professional for medical advice and treatment.