Description
Chemical Name: Bupropion (byoo-PROE-pee-on)
WELLBUTRIN XL is an antidepressant used to treat a variety of conditions, including depression, other mental/mood disorders, and smoking cessation. It can improve your mood and feelings of well-being. It may work by restoring the balance of certain natural chemicals (neurotransmitters) in the brain. WELLBUTRIN XL may also be used to treat attention deficit hyperactivity disorder (ADHD), or to help people quit smoking by decreasing your cravings and nicotine withdrawal effects. It may also be used in combination with other mood stabilizers to treat bipolar disorder (depressive phase).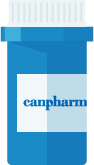 Directions
Take WELLBUTRIN XL exactly as prescribed by your doctor.
Do not chew, cut, or crush WELLBUTRIN XL tablets because it will be released into your body too quickly and this will increase the chances of experiencing side effects including seizures. You must swallow the tablets whole.
Take WELLBUTRIN XL at the same time each day; however doses should be taken at least 24 hours apart. You may take WELLBUTRIN XL with or without food. Do not take any other medicines while using WELLBUTRIN XL unless your doctor has approved its use.
It may take several weeks for you to feel that WELLBUTRIN XL is working. Once you feel better, it is important to keep taking WELLBUTRIN XL exactly as directed by your doctor. Call your doctor if you do not feel WELLBUTRIN XL is working for you.
Cautions
WELLBUTRIN XL is not for everyone. There is a chance of having a seizure (convulsion, fit) with this medication, especially in people with certain medical problems or who take certain medicines. The risk of having seizures increases with higher doses of WELLBUTRIN XL.
Tell your doctor about all of your medical conditions, especially if you have liver or kidney problems, and all the medicines you take. Do not take WELLBUTRIN XL if:
Have or had a seizure disorder or epilepsy
Are taking ZYBAN or any other medicines that contain bupropion hydrochloride, which have the same active ingredient as WELLBUTRIN XL
If you consume large quantities of alcohol and abruptly stop drinking
If you are using sedatives (these make you sleepy) or benzodiazepines and you stop using them all of a sudden
Have or had an eating disorder such as anorexia nervosa or bulimia
Are allergic to the active ingredient in WELLBUTRIN XL, bupropion, or to any of the inactive ingredients
Note: Do not take any other medicines while you are using WELLBUTRIN XL unless your doctor has approved its use. If you have a seizure while taking WELLBUTRIN XL, stop taking the tablets and call your doctor right away.
Before taking WELLBUTRIN XL, advise your doctor if you have ever had depression, suicidal thoughts or actions, or other mental health problems. Additionally, inform your doctor about the following if they apply to you:
are pregnant or plan to become pregnant
are breastfeeding
have liver problems, especially cirrhosis of the liver
have kidney problems
have an eating disorder such as anorexia nervosa or bulimia
have had a head injury
have had a seizure (convulsion, fit)
have a tumor in your nervous system (brain or spine)
have had a heart attack, heart problems, or high blood pressure
are a diabetic taking insulin or other medicines to control your blood sugar
drink a lot of alcohol
abuse prescription medicines or street drugs
tell your doctor about all the medicines you take, including prescription and nonprescription medicines, vitamins and herbal supplements
Side Effects
The most common side effects reported with WELLBUTRIN XL are:
Weight loss
Dry mouth
Nausea
Difficulty sleeping
Dizziness
Sore throat
Other common side effects include loss of appetite, skin rash, sweating, ringing in the ears, shakiness, stomach pain, agitation, anxiety, muscle pain, fast heartbeat, and more frequent urination.
This drug may rarely cause seizures. Seek immediate medical attention if you experience a seizure. If you have a seizure while taking bupropion, you should not take this drug again. Getting a very serious allergic reaction to this drug is unlikely, but seek immediate medical attention if it occurs. Symptoms of a serious allergic reaction include: rash, itching/swelling (especially of the face/tongue/throat), severe dizziness, trouble breathing.
This is not a complete list of side effects and others may occur. Call your doctor for medical advice about additional side effects or any side effect that bothers you or that do not go away.
IMPORTANT NOTE: The above information is intended to increase awareness of health information and does not suggest treatment or diagnosis. This information is not a substitute for individual medical attention and should not be construed to indicate that use of the drug is safe, appropriate, or effective for you. See your health care professional for medical advice and treatment.