Description
Xigduo XR is a prescribed drug that combines dapagliflozin and metformin, aiming to regulate blood sugar in adults with type 2 diabetes. This duo acts to enhance blood sugar management by decreasing sugar uptake in the gut and facilitating its removal via urine. Formulated for sustained release, Xigduo XR provides consistent and long-lasting effects all day.
Before you buy Xigduo XR for the management of type 2 diabetes, it is important that you talk to your healthcare provider about the effectiveness and Xigduo XR price.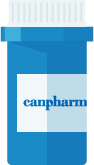 Directions
Take Xigduo XR exactly as prescribed by your healthcare provider.
Take the tablet as a whole without crushing, slicing, or chewing it.
It is recommended to take Xigduo XR 5 1000 once daily in the morning with food to reduce the risk of an upset stomach.
Ensure you monitor your blood sugar levels regularly as directed by your healthcare professional.
Ingredients
Active Ingredients: Dapagliflozin and Metformin.
Cautions
Do not use Xigduo XR if you have severe kidney problems or are on dialysis.
Metformin can infrequently cause lactic acidosis, which is a severe adverse reaction. Seek emergency medical attention if you experience symptoms like unusual tiredness, dizziness, severe drowsiness, chills, blue/cold skin, muscle pain, or fast/difficult breathing.
Inform your doctor if you have a history of heart problems or bladder infections before starting Xigduo XR.
It's essential to stay hydrated while on this medication to prevent dehydration.
Limiting alcohol intake is crucial as it can increase the chances of developing lactic acidosis.
Interactions
Other diabetes medications may interact with Xigduo XR, affecting its efficacy. Diuretics, steroids, and certain blood pressure medications may increase the risk of low blood sugar when taken with Xigduo XR.
Side Effects
Common side effects of this medication include:
Nausea or vomiting
Diarrhea
Headache
Urinary tract infections
Nasal congestion
Remember, these are not exhaustive lists, and it's important to consult with a healthcare professional for personalized advice and guidance. If you prefer, you may contact the U.S. Food and Drug Administration (FDA) directly. Visit www.fda.gov/MedWatch or call 1-800-FDA-1088
Frequently Asked Questions about Xigduo XR
---
What is Xigduo XR?
Xigduo XR is a combination medication containing dapagliflozin and metformin. It is used to manage blood sugar levels in adults with type 2 diabetes.
---
How does Xigduo XR work?
Xigduo XR works by reducing sugar absorption in the intestines and promoting its excretion through urine. It also decreases liver glucose production and improves insulin sensitivity.
---
Can you crush Xigduo XR?
No, Xigduo XR tablets should be swallowed whole and not crushed, cut, or chewed.
---
How much does Xigduo XR cost?
The price of Xigduo XR fluctuates depending on the region, specific pharmacy, and the insurance plan in place. For the most competitive online rates for Xigduo XR, consider purchasing from Canpharm.
---
When to take Xigduo XR?
You should consume Xigduo XR once every day in the morning, accompanied by a meal.
IMPORTANT NOTE: The above information is intended to increase awareness of health information and does not suggest treatment or diagnosis. This information is not a substitute for individual medical attention and should not be construed to indicate that use of the drug is safe, appropriate, or effective for you. See your health care professional for medical advice and treatment.