Choosing Canadian Pharmacies that Fill US Prescriptions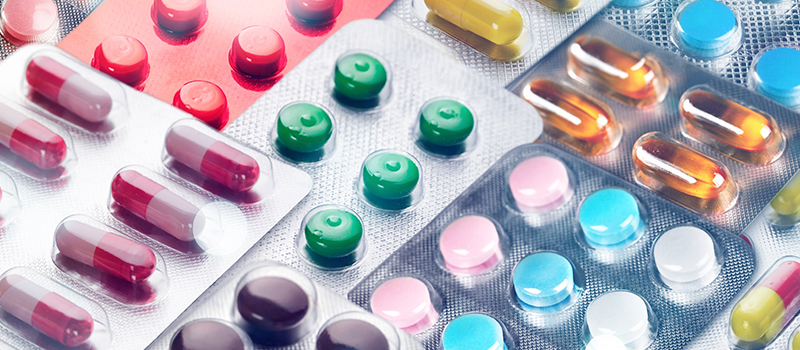 You're not guaranteed good health, and sometimes being in good health means relying on medication. Some of them cost more than others – MUCH more – but you don't get to choose which drug is going to be a must for maintaining your health. A pressing issue right now in America is that more of the drugs previously covered under Medicare Part D in America aren't covered anymore, and so people without extended insurance coverage may be increasingly distressed about med costs. The ticket to more affordable drugs might be Canadian pharmacies that fill US prescriptions.
Fortunately, Canadian pharmacies are able to fill prescriptions written by American doctors, and paying a lower price for drugs is the primary appeal of ordering medication from Canada Pharmacy. All Americans will be familiar with the FDA and what it does in regulating the quality and purity of Rx medication dispensed at American pharmacies is one of the most important functions. This is true for both branded AND generic drugs, and Health Canada does the same good work in Canada when it comes to our pharma care industry.
You'll get the exact same medication from Canadian pharmacies that fill US prescriptions, and it will be every bit as effective and pure. That goes for generics too, as well for OTC health products if you need them too.
So, can you fill US prescriptions in Canada? Absolutely, although that may not apply to every pharmacy here. A Mexican pharmacy might be able to fill your prescription too, but most people will opt to order drugs online from Canada and get better prices plus convenience of having Rx meds delivered right to their home.
Check for Yourself
A pharmacy needs to have a good reputation and checking on whether Canadian pharmacies that fill US prescriptions are ones you can trust is possible with the resource linked below. CIPA stands for Canadian International Pharmacy Association, but only 73 pharmacies have met CIPA's criteria as a good online pharmacy in Canada.
Try the CIPA pharmacy checker right here to see if any Canadian pharmacy is accredited by them.
Any pharmacy that gets the accreditation will have indicated good business practices and the insistence that all medications will be sourced and dispensed responsibly in accordance with federal health and safety guidelines. Medications must also be dispensed by licensed pharmacists only.
Being on CIPA's list of recommended Canadian pharmacies that fill US prescriptions is a source of pride for the staff at Canada Pharmacy. Other online pharmacies in Canada will be listed too, so feel free to compare and find the best prices for medication online if you're so inclined. Be aware of our referral program too - where referring anyone else needing Canadian pharmacies that fill US prescriptions can earn you a discount on your next purchase.
Able to Dispense for Less
There's no bigger contributor to the high cost of drugs in the USA than monopoly pricing, and there's no other 1st world country besides America that doesn't keep pharma pricing in check. Drug patents typically last five (5) years before expiring and before that it's not possible to make a generic equivalent of that drug. So, until that happens manufacturers are free to set drug prices however they like, both to recoup R&D costs (which admittedly are REALLY high) and to make cleaner profits.
That's really at the heart of why medication is so expensive in America, and even the generic drugs are more expensive too. A smaller part of it is related to how middlemen buyers representing healthcare insurance providers don't negotiate with manufacturers effectively to get better prices.
Why? Because it would mean less for themselves. The pharmaceutical industry in America is 100% built to be a for-profit industry, and nowadays it has people looking for Canadian pharmacies that fill US prescriptions. The same five (5) reasons it's better to order medication online are as valid today as they've been in previous years.
Commonly Prescribed Meds for Less
These days one of the Rx medications that's especially popular AND way too expensive for a lot of men looking to treat ED is Levitra. While the per-pill price for this medication in the USA can be as high as $40+ per pill and is rarely covered by healthcare plans, you can get Levitra for a lower per-pill price when you order ED medication from Canada.
A full 32 20mg tablets for less than $270 is a good estimate of what you'd pay for Levitra from Canada and is just one of many examples why people are looking to Canada to pay less for prescription drugs.
IMPORTANT NOTE: The above information is intended to increase awareness of health information and does not suggest treatment or diagnosis. This information is not a substitute for individual medical attention and should not be construed to indicate that use of the drug is safe, appropriate, or effective for you. See your health care professional for medical advice and treatment.