Description
Bilastine belongs to the class of medications called antihistamines. It may be used by adults and children 4 years of age and older who weigh at least 16 kg, to treat symptoms of seasonal allergies, including sneezing; itchy and runny nose; itchy, red and watery eyes; and skin rash and irritations. Bilastine is also used to relieve symptoms associated with allergic skin conditions, including chronic hives and itching. It works by blocking the actions of one of the body's natural chemicals known as histamine. Histamine is responsible for many of the symptoms of an allergic reaction. The effects of bilastine may be noticed as early as one hour after taking this medication and last approximately 24 hours. This medication may be available under multiple brand names and/or in several different forms. Any specific brand name of this medication may not be available in all of the forms or approved for all of the conditions discussed here. As well, some forms of this medication may not be used for all of the conditions discussed here. Your doctor may have suggested this medication for conditions other than those listed in these drug information articles. If you have not discussed this with your doctor or are not sure why you are taking this medication, speak to your doctor. Do not stop taking this medication without consulting your doctor. Do not give this medication to anyone else, even if they have the same symptoms as you do. It can be harmful for people to take this medication if their doctor has not prescribed it.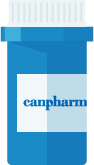 Directions
The recommended dose of this medication for adults and children 12 years of age and older is 1 tablet (20 mg) taken by mouth, once a day. Children 4 to 11 years of age should be given 10 mg, either as an oro-dispersible tablet or oral solution. The oro-dispersible tablet should be placed in the mouth and allowed to dissolve. It may also be dissolved in a small amount of water before drinking the water. The oral solution comes with a measuring cup to accurately measure 4 mL, the amount of solution needed for a 10 mg dose. Bilastine should be taken with water on an empty stomach one hour before eating or two hours after eating for the best effect. Food, grapefruit juice and other juices can reduce how well this medication works. Many things can affect the dose of medication that a person needs, such as body weight, other medical conditions, and other medications. If your doctor has recommended a dose different from the ones listed here, do not change the way that you are taking the medication without consulting your doctor. It is important to take this medication exactly as prescribed by your doctor. If you miss a dose, skip the missed dose and continue with your regular dosing schedule. Do not take a double dose to make up for a missed one. If you are not sure what to do after missing a dose, contact your doctor or pharmacist for advice. Store this medication at room temperature, protect it from light and moisture, and keep it out of the reach of children. Do not dispose of medications in wastewater (e.g. down the sink or in the toilet) or in household garbage. Ask your pharmacist how to dispose of medications that are no longer needed or have expired.
Cautions
Before you begin using a medication, be sure to inform your doctor of any medical conditions or allergies you may have, any medications you are taking, whether you are pregnant or breast-feeding, and any other significant facts about your health. These factors may affect how you should use this medication. Drowsiness/reduced alertness: Bilastine may cause drowsiness or dizziness, affecting your ability to drive or operate machinery. Avoid driving, operating machinery, or performing other potentially hazardous tasks until you have determined how this medication affects you. Heart rhythm: Bilastine can cause changes to the normal rhythm of the heart, including an irregular heartbeat called QT prolongation. QT prolongation is a serious life-threatening condition that can cause fainting, seizures, and sudden death. If you are at risk for heart rhythm problems (e.g., people with heart failure, angina, low potassium or magnesium levels), discuss with your doctor how this medication may affect your medical condition, how your medical condition may affect the dosing and effectiveness of this medication, and whether any special monitoring is needed. Kidney function: If you have reduced kidney function or kidney disease, your doctor may recommend that you avoid certain medications if you are taking bilastine. Pregnancy: This medication should not be used during pregnancy unless the benefits outweigh the risks. If you become pregnant while taking this medication, contact your doctor immediately. Breast-feeding: It is not known if bilastine passes into breast milk. If you are breast-feeding and are taking this medication, it may affect your baby. Talk to your doctor about whether you should continue breast-feeding. Children: The safety and effectiveness of using this medication have not been established for children under the age of 4 years, or weighing less than 16 kg.
Side Effects
Many medications can cause side effects. A side effect is an unwanted response to a medication when it is taken in normal doses. Side effects can be mild or severe, temporary or permanent. The side effects listed below are not experienced by everyone who takes this medication. If you are concerned about side effects, discuss the risks and benefits of this medication with your doctor. The following side effects have been reported by at least 1% of people taking this medication. Many of these side effects can be managed, and some may go away on their own over time. Contact your doctor if you experience these side effects and they are severe or bothersome. Your pharmacist may be able to advise you on managing side effects. diarrhea eye irritation fatigue headache nasal irritation nausea stomach pain Although most of the side effects listed below don't happen very often, they could lead to serious problems if you do not seek medical attention. Check with your doctor as soon as possible if any of the following side effects occur: dry skin, eczema fainting signs of heart problems (e.g., fast, irregular heartbeat or pulse; chest pain; sudden weight gain; difficulty breathing; leg swelling) Stop taking the medication and seek immediate medical attention if any of the following occur: signs of a serious allergic reaction (e.g., abdominal cramps; difficulty breathing; nausea and vomiting; or swelling of the face, lips, and throat) Some people may experience side effects other than those listed. Check with your doctor if you notice any symptom that worries you while you are taking this medication.