Description
Eldepryl (Selegiline) is a prescription medication used to treat symptoms of Parkinson's disease. It is a monoamine oxidase type B (MAO-B) inhibitor, meaning it works by slowing the breakdown of certain neurotransmitters in the brain, such as dopamine, to improve symptoms such as tremors, stiffness, and difficulty with movement.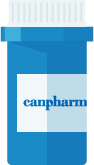 Directions
Take Eldepryl exactly as prescribed by your doctor. The medication is usually taken once daily, either in the morning or evening, with or without food. Swallow the tablet whole with a glass of water. Do not crush, chew, or break the tablet. It may take several weeks for you to notice the full benefits of Eldepryl. Do not stop taking this medication without first talking to your doctor.
Ingredients
The active ingredient in Eldepryl is selegiline hydrochloride. The tablet also contains inactive ingredients such as lactose, maize starch, pregelatinized starch, magnesium stearate, and colloidal silicon dioxide.
Cautions
Before taking Eldepryl, tell your doctor if you have any allergies or if you are taking any other medications, including prescription and non-prescription medicines, vitamins, and herbal supplements. Eldepryl may interact with other medications and cause serious side effects. Eldepryl should not be used with certain other medications, such as meperidine, methamphetamine, or other stimulants, as it may lead to a dangerous drug interaction. It is also important to inform your doctor if you have any history of depression or mental illness, or if you have taken an antidepressant medication in the past.
Side Effects
Like all medications, Eldepryl can cause side effects. Common side effects include dizziness, headache, and nausea. If you experience serious side effects such as an irregular heartbeat, difficulty breathing, or chest pain, seek medical attention immediately. It is important to tell your doctor if you experience any side effects while taking Eldepryl.


IMPORTANT NOTE: The above information is intended to increase awareness of health information and does not suggest treatment or diagnosis. This information is not a substitute for individual medical attention and should not be construed to indicate that drug use is safe, appropriate, or effective for you. See your healthcare professional for medical advice and treatment.