Description
Evenity is a sclerostin inhibitor. Sclerostin suppresses bone formation. Evenity is a prescription medicine used to treat osteoporosis in postmenopausal women with a high risk of bone fracture who cannot use other osteoporosis medications (or when other medications did not work). It is not known if Evenity is safe and effective in children.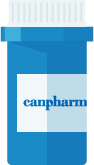 Directions
Evenity is injected under the skin of your stomach, upper thigh, or upper arm. A healthcare provider will give you this injection. Evenity is usually given as 2 injections once per month for 1 year. Evenity is only part of a complete treatment program that may include taking daily calcium and vitamin D supplements. Take only the amount your doctor has prescribed.
Ingredients
Active ingredient: romosozumab-aqqg Inactive ingredients: acetate, calcium, polysorbate 20, sodium hydroxide, sucrose and water for injection.
Cautions
You should not be treated with Evenity if you are allergic to romosozumab, or if you have low levels of calcium in your blood (hypocalcemia). You may not be able to receive Evenity if you have had a heart attack or stroke within the past 12 months. This medicine can increase your risk of having a heart attack or stroke, or dying from a heart or blood vessel problem. Ask your doctor about your specific risk. To make sure Evenity is safe for you, tell your doctor if you have ever had: heart problems; a blood vessel disorder; a stroke or heart attack; hypocalcemia (low levels of calcium in your blood); kidney disease (or if you are on dialysis); or if you cannot take calcium and vitamin D supplements every day. This medicine may cause jaw bone problems (osteonecrosis). The risk is highest in people with cancer, blood cell disorders, pre-existing dental problems, or people treated with steroids, chemotherapy, or radiation. Ask your doctor about your own risk. You may need to have a dental exam before you start treatment with Evenity. Follow your doctor's instructions. Evenity is for use only in women who can no longer get pregnant. This medicine is also not for use while breastfeeding.
Side Effects
ther drugs may interact with romosozumab, including prescription and over-the-counter medicines, vitamins, and herbal products. Tell your doctor about all your current medicines and any medicine you start or stop using.Side Effects Get emergency medical help if you have signs of an allergic reaction to Evenity (hives, difficult breathing, swelling in your face or throat) or a severe skin reaction (fever, sore throat, burning eyes, skin pain, red or purple skin rash with blistering and peeling). Seek emergency medical help if you have symptoms of a heart attack or stroke: chest pain or pressure, shortness of breath, feeling light-headed, sudden numbness or weakness, problems with vision or speech, or loss of balance. Tell your doctor if you have: new or unusual pain in your thigh, hip, or groin; jaw pain or numbness; red or swollen gums, loose teeth, infected gums; or low calcium level - muscle spasms or contractions, numbness or tingly feeling (around your mouth, or in your fingers and toes). Common Evenity side effects may include: headache; or joint pain. This is not a complete list of side effects and others may occur. Call your doctor for medical advice about side effects. You may report side effects to FDA at 1-800-FDA-1088.