Description
Exjade is an iron-chelating agent. It binds to the extra iron in the blood and removes it from the body.
Exjade is used to treat high levels of iron in the blood caused by blood transfusions in adults and children at least 2 years old.
Exjade may also be used for purposes as determined by your doctor.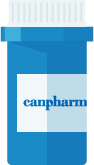 Directions
Take Exjade on an empty stomach, at least 30 minutes before you eat.
Do not chew, crush, or swallow the Exjade tablet whole. Place it into a glass of water, orange juice, or apple juice and allow the tablet to disperse in the liquid. The Exjade tablet will not dissolve completely. Drink this mixture right away. To make sure you get the entire dose, add a little more liquid to the same glass, swirl gently and drink right away.
Ingredients
Chemical Name: deferasirox (de FER a sir ox)
Cautions
Before taking Exjade, tell your doctor if you have kidney or liver disease, a history of stomach or intestinal bleeding, or problems with your hearing or vision.
While you are taking Exjade, do not take antacids that contain aluminum, such as Amphojel, Gaviscon, Maalox, Mi-Acid, Mylanta, Rulox, and others.
Side Effects
Stop using Exjade and call your doctor if you have a severe skin rash, weakness or fainting, bloody or tarry stools, coughing up blood, severe stomach pain spreading to your back, vision or hearing loss, easy bruising or bleeding, fever, chills, flu symptoms, urinating less than usual or not at all, dark urine, clay-colored stools, jaundice (yellowing of the skin or eyes).