Description
Jardiance is indicated in the treatment of type 2 diabetes mellitus to improve glycaemic control in adults as: Monotherapy When diet and exercise alone do not provide adequate glycaemic control in patients for whom use of metformin is considered inappropriate due to intolerance. Add-on combination therapy In combination with other glucose–lowering medicinal products including insulin, when these, together with diet and exercise, do not provide adequate glycaemic control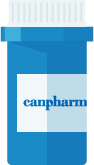 Directions
The recommended starting dose is 10 mg empagliflozin once daily for monotherapy and add-on combination therapy with other glucose-lowering medicinal products including insulin. In patients tolerating empagliflozin 10 mg once daily who have an eGFR ?60 ml/min/1.73 m2 and need tighter glycaemic control, the dose can be increased to 25 mg once daily. The maximum daily dose is 25 mg.
Ingredients
Each film-coated tablet of JARDIANCE contains 10 mg or 25 mg of empagliflozin (free base) and the following inactive ingredients: lactose monohydrate, microcrystalline cellulose, hydroxypropyl cellulose, croscarmellose sodium, colloidal silicon dioxide and magnesium stearate.
Cautions
Who should not take JARDIANCE?
Do not take JARDIANCE if you are allergic to empagliflozin or any of the ingredients in JARDIANCE. Symptoms of serious allergic reactions to JARDIANCE may include: skin rash, raised red patches on your skin (hives), swelling of the face, lips, tongue, and throat that may cause difficulty breathing or swallowing. If you have any of these symptoms, stop taking JARDIANCE and contact your doctor or go to the nearest emergency room right away.
Do not take JARDIANCE if you have severe kidney problems or are on dialysis.
What should I tell my doctor before using JARDIANCE?
Tell your doctor if you have kidney problems. Your doctor may do blood tests to check your kidneys before and during your treatment with JARDIANCE. Also tell your doctor if you have liver problems; have a history of urinary tract infections or problems with urination; are going to have surgery; are eating less due to illness, surgery, or a change in your diet; have or have had problems with your pancreas, including pancreatitis or surgery on your pancreas; drink alcohol very often, or drink a lot of alcohol in the short term ("binge" drinking); have any other medical conditions; are pregnant or planning to become pregnant. It is unknown if JARDIANCE will harm your unborn baby. Tell your doctor if you are breastfeeding, or plan to breastfeed. It is unknown if JARDIANCE passes into your breast milk.
Tell your doctor about all the medicines you take including prescription and over-the-counter medicines, vitamins, and herbal supplements. Especially tell your doctor if you take water pills (diuretics) or medicines that can lower your blood sugar such as insulin.
Side Effects
JARDIANCE can cause serious side effects, including:

Dehydration. JARDIANCE can cause some people to have dehydration (the loss of body water and salt). Dehydration may cause you to feel dizzy, faint, light-headed, or weak, especially when you stand up. You may be at a higher risk of dehydration if you: have low blood pressure, take medicines to lower your blood pressure, including water pills (diuretics), are on a low salt diet, have kidney problems, are 65 years of age or older.
Ketoacidosis (increased ketones in your blood or urine). Ketoacidosis is a serious condition and may need to be treated in the hospital. Ketoacidosis may lead to death. Ketoacidosis occurs in people with type 1 diabetes and can also occur in people with type 2 diabetes taking JARDIANCE, even if blood sugar is less than 250 mg/dL. Stop taking JARDIANCE and call your doctor right away if you get any of the following symptoms, and if possible, check for ketones in your urine: nausea, vomiting, stomach-area (abdominal) pain, tiredness, or trouble breathing.
Serious urinary tract infections. Serious urinary tract infections can occur in people taking JARDIANCE and may lead to hospitalization. Tell your doctor if you have symptoms of a urinary tract infection such as a burning feeling when passing urine, a need to urinate often or right away, pain in the lower part of your stomach or pelvis, or blood in the urine. Sometimes people also may have a fever, back pain, nausea or vomiting.
Vaginal yeast infection. Women who take JARDIANCE may get vaginal yeast infections. Talk to your doctor if you experience vaginal odor, white or yellowish vaginal discharge (discharge may be lumpy or look like cottage cheese), and/or vaginal itching.
Yeast infection of the penis. Men who take JARDIANCE may get a yeast infection of the skin around the penis, especially uncircumcised males and those with chronic infections. Talk to your doctor if you experience redness, itching or swelling of the penis, rash of the penis, foul smelling discharge from the penis, and/or pain in the skin around the penis.
What are other possible side effects of JARDIANCE?
Low blood sugar (hypoglycemia): if you take JARDIANCE with another medicine that can cause low blood sugar, such as sulfonylurea or insulin, your risk of low blood sugar is higher. The dose of your sulfonylurea or insulin may need to be lowered. Symptoms of low blood sugar may include headache, drowsiness, weakness, dizziness, confusion, irritability, hunger, fast heartbeat, sweating, shaking or feeling jittery.
Kidney Problems, especially in people 75 years of age or older and people who already have kidney problems.
Increased fats in your blood (cholesterol).
IMPORTANT NOTE: The above information is intended to increase awareness of health information and does not suggest treatment or diagnosis. This information is not a substitute for individual medical attention and should not be construed to indicate that use of the drug is safe, appropriate, or effective for you. See your health care professional for medical advice and treatment.