Description
Kwellada-P lotion is primarily used to treat conditions caused by parasitic infestations, such as head lice and scabies. It works by paralyzing and killing the parasites, thereby eliminating the infestation. It is typically applied topically to the affected area and left on for a specific period before being rinsed off.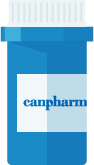 Directions
Dosage:
Adults and children 12 years and older: Use 1 tube (30 grams) for one treatment.
Children 5 to 12 years old: Use half a tube (15 grams) for one treatment.
Children 2 to 4 years old: Use a quarter tube (7.5 grams) for one treatment.
Do not take a hot shower or bath before applying permethrin.
Ensure the skin is clean, dry, and cool before applying the product.
Shake the container if using the lotion form.
Apply the product all over the body, rubbing it into the skin from the neck to the soles of the feet.
More cream may be needed for treatment of the head, neck, scalp, and outer ears.
Pay attention to spaces between fingers and toes, under fingernails, wrists, armpits, genital area, and buttocks.
Leave the lotion on the skin for 12 to 14 hours, then bathe or shower to remove it.
Put on clean clothes after applying permethrin.
Single application usually clears up the infestation.
A second application may be necessary if live mites or new lesions appear 7 to 10 days later.
Ingredients
The active ingredient in Kwellada-P Lotion is Permethrin.
Cautions
Itching may persist for weeks after using Permethrin lotion for lice.
Retreatment is only necessary if live mites or new lesions appear.
Avoid using the medication if you are pregnant.
Breastfeeding women should temporarily stop breastfeeding or avoid using the medication.
The product is for external use only and may irritate the eyes. Rinse immediately with water if it meets the eyes.
When you buy Kwellada-P lotion, keep the product out of sight and reach of children.
Interactions
There may be a negative interaction between this medication and hydrocortisone or betamethasone. Inform your doctor of all the medication you are taking before you start the treatment with Kwellada-P lotion.
Side Effects
The most common side effects of Kwellada-P lotion scabies are itchiness, slight burning or stinging sensation, redness, numbness, tingling, or skin rash. If you experience severe effects like pain in the skin or puffiness of the skin, contact your doctor immediately.
Frequently Asked Questions about Kwellada Lotion
---
What is Kwellada lotion used for?
Kwellada lotion is used to treat head lice and scabies. It contains permethrin, which kills and paralyzes the parasites.
---
How long to use permethrin lotion for scabies?
Permethrin lotion for scabies is typically applied to the entire body and left on for 8 to 14 hours. The treatment is usually repeated once, about a week later.
---
What happens if permethrin is not washed off?
Leaving permethrin lotion on for an extended period and not washing it off can cause skin irritation and potential side effects.
---
How long does permethrin cream take to work?
Permethrin cream begins working immediately upon application, killing scabies mites and their eggs. However, complete symptom resolution may take a few weeks.
---
Can you buy Kwell lotion over the counter?
Permethrin is a prescription medication used for the treatment of scabies. A lower-strength version of permethrin is available over the counter as a lotion, which is used to treat head lice.
IMPORTANT NOTE: The above information is intended to increase awareness of health information and does not suggest treatment or diagnosis. This information is not a substitute for individual medical attention and should not be construed to indicate that use of the drug is safe, appropriate, or effective for you. See your health care professional for medical advice and treatment.