Description
MOVANTIK falls under the Pharmacotherapeutic group: Drugs for constipation, peripheral opioid receptor antagonists. Moventig is indicated for the treatment of opioid-induced constipation (OIC) in adult patients who have had an inadequate response to laxative(s)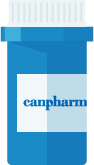 Directions
How should I take MOVANTIK?

• Take MOVANTIK exactly as your health care provider tells you
• Take your prescribed dose of MOVANTIK one time each day, on an empty stomach, at least 1 hour before your first meal of the day or 2 hours after the meal
• Stop taking other laxatives before you start treatment with MOVANTIK. Your health care provider may prescribe other laxatives if MOVANTIK does not work after 3 days of treatment
• MOVANTIK has been shown to be effective in people who have taken opioid pain medicines for at least 4 weeks
• Tell your health care provider if you stop taking your opioid pain medicine. If you stop taking your opioid pain medicine, you should also stop taking MOVANTIK
• If you take too much MOVANTIK, call your health care provider or go to the nearest emergency room right away
Ingredients
Inactive ingredients: The tablet core contains mannitol, cellulose microcrystalline, croscarmellose sodium, magnesium stearate, and propyl gallate. The tablet coat contains hypromellose, titanium dioxide, polyethylene glycol, iron oxide red, and iron oxide black.
Cautions
• Do not take MOVANTIK if you: Have a bowel blockage (intestinal obstruction) or have a history of bowel blockage Are allergic to MOVANTIK or any of the ingredients in MOVANTIK

• MOVANTIK can interact with other medicines and cause side effects, including opioid withdrawal symptoms (see symptoms above). Tell your doctor or pharmacist before you start or stop any medicines during treatment with MOVANTIK
• Before taking MOVANTIK, tell your doctor right away if you are: Pregnant or plan to become pregnant. Taking MOVANTIK during pregnancy may cause opioid withdrawal symptoms in your unborn baby. Tell your doctor right away if you become pregnant during treatment with MOVANTIK

Breastfeeding or plan to breastfeed. It is not known if MOVANTIK passes into your breast milk. Taking MOVANTIK while you are breastfeeding may cause opioid withdrawal in your baby. You and your doctor should decide if you will take MOVANTIK or breastfeed. You should not breastfeed while taking MOVANTIK
Side Effects
MOVANTIK may cause serious side effects, including: Opioid withdrawal. You may have symptoms of opioid withdrawal during treatment with MOVANTIK, including sweating, chills, diarrhea, stomach pain, anxiety, irritability, and yawning. Patients taking methadone to treat their pain may be more likely to experience stomach pain and diarrhea. Tell your doctor if you have any of these symptoms

Severe Stomach Pain and/or Diarrhea. This can happen within a few days of starting MOVANTIK and can lead to hospitalization. If either of these side effects occurs, stop taking MOVANTIK and call your doctor immediately

Tear in your stomach or intestinal wall (perforation). Stomach pain that is severe can be a sign of a serious medical condition. If you get stomach pain that gets worse or does not go away, stop taking MOVANTIK and get emergency medical help right away


IMPORTANT NOTE: The above information is intended to increase awareness of health information and does not suggest treatment or diagnosis. This information is not a substitute for individual medical attention and should not be construed to indicate that use of the drug is safe, appropriate, or effective for you. See your health care professional for medical advice and treatment.