Description
Pentasa belongs to a class of drugs called aminosalicylates and is used to treat inflammatory bowel diseases, such as ulcerative colitis and Crohn's disease. Pentasa works by reducing inflammation in the intestines and helps to relieve symptoms such as diarrhea, abdominal pain, and rectal bleeding. It is available in different formulations, including tablets and rectal suppositories or enemas, depending on the specific needs of the patient.
When considering treatment options for inflammatory bowel diseases, it's important to consider factors such as effectiveness, potential side effects, and the Pentasa Enema price.
What are inflammatory bowel diseases?
Inflammatory bowel diseases (IBD) refer to chronic conditions characterized by inflammation in the digestive tract. The main types are ulcerative colitis and Crohn's disease, which involve symptoms like abdominal pain, diarrhea, and weight loss. Treatment aims to reduce inflammation and manage symptoms.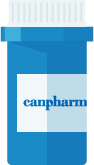 Directions
Use the prescribed amount as directed by your doctor, typically one enema inserted into the rectum at bedtime.
Empty your bowels before using the Pentasa enema, if possible, as it will improve its effectiveness.
Shake the enema container well before use.
Insert the enema into the rectum and remain lying down for 5 to 10 minutes.
Do not swallow the enema.
It is normal to experience some discomfort and urgency to empty your bowels after using the enema but try to resist the urge for as long as possible.
Continue using the medicine for as long as instructed by your doctor, even if you feel well.
If you forget a dose, skip the missed one and resume your regular dosing schedule.
Ingredients
The active ingredient in Pentasa is Mesalazine.
Cautions
Do not use Pentasa if you are allergic to mesalazine or any of the listed ingredients.
Avoid Pentasa if you have a severe kidney or liver problem.
If you are currently pregnant or considering pregnancy, it is advisable to consult with your doctor for guidance and advice. Discuss breastfeeding with your doctor as well.
Pentasa medication is not recommended for children aged 12 or younger.
Interactions
Medications that may have negative effects with Pentasa include anti-coagulants (e.g., warfarin), glucocorticoids (e.g., prednisolone), sulphonylureas (e.g., glibenclamide, glipizide), methotrexate, probenecid or sulfinpyrazone, spironolactone or furosemide, rifampicin, azathioprine, mercaptopurine and thioguanine. Before you start your treatment with Pentasa, inform your doctor about all the medication you are currently taking.
Side Effects
The most common side effects of Pentasa are headache, diarrhea, stomach pain, nausea, vomiting, discomfort, pain or itching in the anus or rectum, or a sensation of needing to have a bowel movement during or after using the medication.
If you're looking to buy Pentasa online, it's important to talk to your doctor first. Your doctor can advise you on the ideal dosage and guarantee that the drug is safe to take.
Frequently Asked Questions about Pentasa
---
Is Pentasa a steroid?
No, Pentasa is not a steroid. It is classified as an aminosalicylate.
---
Can I drink alcohol while taking Pentasa?
It is generally advised to avoid or limit alcohol consumption while taking Pentasa. Alcohol can irritate the digestive system and may worsen the symptoms of inflammatory bowel disease.
---
Can Pentasa cause weight gain?
Weight gain is not commonly associated with Pentasa based on reported side effects. Therefore, it is unlikely that taking Pentasa will cause weight gain.
---
How long does it take for Pentasa to work?
The effectiveness of Pentasa can vary, but it typically takes several weeks to start noticing improvements in symptoms.
---
How long does Pentasa stay in your system?
Pentasa has a half-life of approximately 1 to 2 hours, which means it is eliminated from the body relatively quickly. However, the exact duration of time it stays in the system can vary depending on various factors, such as individual metabolism and dosage frequency.
IMPORTANT NOTE: The above information is intended to increase awareness of health information and does not suggest treatment or diagnosis. This information is not a substitute for individual medical attention and should not be construed to indicate that use of the drug is safe, appropriate, or effective for you. See your health care professional for medical advice and treatment.