Description
Nifedipine is a medication classified as a calcium channel blocker and is prescribed for the treatment of hypertension (high blood pressure). It can be used alone or in combination with other medications to effectively manage high blood pressure, which in turn helps reduce the risk of strokes, heart attacks, and kidney problems. Additionally, this medication is utilized for certain types of chest pain (angina). It can enhance exercise tolerance and decrease the frequency of chest pain episodes.
What is Hypertension?
Hypertension, also known as high blood pressure, refers to a medical condition in which the blood pressure in the arteries is consistently elevated. It is a chronic condition that can increase the risk of cardiovascular diseases, such as heart attacks and strokes. Lifestyle modifications and medication are often used to manage and control hypertension.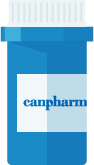 Directions
Follow your doctor's instructions and take this medication orally, with or without food, typically once a day.
Swallow the tablets whole and avoid crushing or chewing them, as this can cause the drug to be released too quickly, increasing the likelihood of experiencing side effects.
The Procardia XL dosage will depend on your medical condition and how you respond to the treatment.
Take this medication consistently to maximize its effectiveness and try to take it at the same time every day.
Even if you start feeling better, continue taking the medication as prescribed.
It is important to consult your doctor before discontinuing the medication, and it is advised not to abruptly stop taking it without medical guidance.
Ingredients
Nifedipine is the active ingredient in Procardia XL.
Cautions
Do not consume grapefruit juice while taking Procardia XL.
Before you plan to buy Procardia XL, inform your doctor about any allergies you have.
Before using this medication, disclose your medical history to your doctor, especially if you have heart diseases, liver/stomach/kidney problems, or a specific metabolic disorder.
This medication may cause dizziness. Consumption of alcohol or marijuana can intensify this dizziness.
Refrain from driving, operating machinery, or engaging in activities that require alertness until you can do so safely.
During pregnancy, use this medication only if necessary. Talk to your doctor before you start on this medication.
Interactions
Procardia XL generic can have negative drug interactions with doxazosin, calcium or magnesium sulfate received through a vein, digoxin, fentanyl, melatonin, apalutamide, cimetidine, enzalutamide, mitotane, quinupristin, dalfopristin, St. John's wort as rifabutin, rifampin, phenytoin, cough-and-cold products, diet aids, ibuprofen, naproxen.
Side Effects
The medication can cause a few side effects, including constipation, dizziness, facial flushing or redness, headache, heart palpitations, nausea, and stomach pain. Contact your care team immediately if you experience severe side effects like allergic reactions, heart attack, low blood pressure, or worsening angina.
Frequently Asked Questions about Procardia XL
---
What is Procardia XL used for?
Procardia XL is a medication used to treat high blood pressure and chest pain. It belongs to a class of drugs known as calcium channel blockers, which work by relaxing and widening the blood vessels, allowing for better blood flow and reducing the workload on the heart.
---
Can Procardia XL be crushed?
Procardia XL should not be crushed as it is an extended-release tablet. Crushing the tablet can affect its release mechanism and effectiveness.
---
How long does it take for Procardia XL to work?
Procardia XL typically starts working within 30 minutes to 2 hours after taking the medication. However, the exact onset of action can vary from person to person.
---
What is the generic name for Procardia XL?
The generic name for Procardia XL is nifedipine.
---
Does Procardia XL cause weight gain?
Some individuals taking Procardia XL may experience fluid retention, which can cause symptoms such as bloating or swelling of the face, arms, hands, lower legs, or feet. Unusual weight gain or loss may also occur. If you notice any of these symptoms, it is important to inform your doctor promptly.
IMPORTANT NOTE: The above information is intended to increase awareness of health information and does not suggest treatment or diagnosis. This information is not a substitute for individual medical attention and should not be construed to indicate that use of the drug is safe, appropriate, or effective for you. See your health care professional for medical advice and treatment.