Description
Renvela is a kidney disease treatment medication available by prescription and used for hyperphosphatemia treatment to improve outcomes for patients and their kidney dialysis. The active ingredient in the medication - Sevelamer Carbonate - lowers blood phosphorous levels by binding to phosphorous in the blood and then having it removed from the body through excretory organs. Contributing to better kidney dialysis treatment with Renvela medication means the patient is less at risk of high blood pressure, breathing difficulties, or lessened brain function because of impaired kidney function.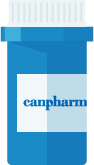 Directions
Tablet: Take Renvela 800mg once daily, and take it with food. The method for powder preparation is the following:
Place it in a cup and add water, with water amount depending on the dose. Stir mixture if it doesn't dissolve on its own.
For 0.4 grams of powder, add 1 ounce or 30 ml / 2 tablespoons of water
For 0.8 grams of powder, add one ounce or 30 ml / 2 tablespoons of water
For 2.4 grams of powder, add 2 ounces or 60 ml / 4 tablespoons of water
Ingredients
The active ingredient in Renvela is Sevelamer Carbonate.
Cautions
Let your doctor know of any history of ulcerative colitis, ulcers, bowel blockages, dysphagia, or gastrointestinal motility disorders before starting on Renvela.
Taking sevelamer while you are pregnant can lower your blood levels of certain vitamins or folic acid. Adhere to doctor's advice about taking vitamins or mineral supplements during pregnancy.
Renvela 800mg (Sevelamer Carbonate) is approved for use with individuals ages 6 and up.
Interactions
Negative drug interaction risks exist between Renvela and other Rx and OTC medications, including gengraf / cyclosporine / synthroid / levothyroxine / astagraf / prograf / tacrolimus / ciprofloxacin / mycophenolate. Let your doctor know of all medications you are currently taking before getting a prescription and proceeding to buy Relenza online.
Side Effects
Side effects from using Renvela may occur, and some users may have nausea, vomiting, stomach pain, appetite loss, upset stomach, gas, bloating, diarrhea, constipation, tiredness, itching, or joint pain. If Renvela side effects are seen you may want to stop use and meet with your doctor again to discuss kidney disease treatment medication alternatives.
IMPORTANT NOTE: The above information is intended to increase awareness of health information and does not suggest treatment or diagnosis. This information is not a substitute for individual medical attention and should not be construed to indicate that use of the drug is safe, appropriate, or effective for you. See your health care professional for medical advice and treatment.