Description
Vesanoid is a prescription medication that contains the active ingredient Tretinoin. It is a form of Vitamin A that is used to treat acne, fine wrinkles, and dark spots on the skin. Vesanoid is a topical medication that is applied directly to the affected area of the skin.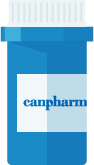 Directions
Vesanoid should be applied to the affected area of the skin as directed by your doctor or pharmacist. It is recommended to wash the affected area with a gentle cleanser and pat dry before applying Vesanoid. Do not use soap, oils, or lotions before applying the medication. A thin layer of Vesanoid should be applied once daily, usually before bedtime. It is important to avoid sun exposure and to use sunscreen with at least SPF 30 when using Vesanoi
Ingredients
The active ingredient in Vesanoid is Tretinoin, and the inactive ingredients include polyoxyl 40 stearate, isopropyl myristate, stearic acid, stearyl alcohol, xanthan gum, sorbic acid, butylated hydroxyanisole, and purified water.
Cautions
Vesanoid should not be used by individuals who are allergic to Tretinoin or any of the inactive ingredients in the medication. It should also not be used on sunburned, windburned, dry, chapped, or irritated skin. Avoid getting Vesanoid in your eyes, mouth, or nose, and do not apply it to the inside of your ears. If you experience any unusual reactions or side effects, stop using the medication and contact your doctor immediately.
Side Effects
Common side effects of Vesanoid include skin irritation, redness, dryness, and peeling. These side effects are usually mild and temporary, but if they persist or worsen, contact your doctor. Rare side effects include severe skin irritation, blistering, and changes in skin colour. If you experience any of these side effects, stop using the medication and contact your doctor immediately.


IMPORTANT NOTE: The above information is intended to increase awareness of health information and does not suggest treatment or diagnosis. This information is not a substitute for individual medical attention and should not be construed to indicate that drug use is safe, appropriate, or effective for you. See your healthcare professional for medical advice and treatment.