Description
Chemical Name: LAMOTRIGINE (la-MOE-tri-jeen)
LAMICTAL is an anti-epileptic medication used either alone or in combination with other medications to treat epileptic seizures in adults and children. LAMICTAL is also used to delay mood episodes in adults with bipolar disorder (manic depression).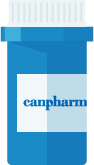 Directions
Take LAMICTAL exactly as prescribed by your doctor. Taking too much of this medication at the start of treatment may increase your risk of a severe life-threatening skin rash. Your doctor may occasionally change your dose over several weeks or months to make sure you get the best results. Take only the amount prescribed by your doctor whenever your dose is changed.
LAMICTAL is taken orally. Tablets should be taken whole; do not crush, chew, or break it. Do not swallow the tablet whole. Allow it to dissolve in your mouth without chewing. Place the tablet on your tongue and move it around in your mouth. Swallow several times as the tablet dissolves. If desired, you may drink liquid to help swallow the dissolved tablet.
To make sure you are taking the right dose of LAMICTAL, your blood may need to be tested often. Visit your doctor regularly. Do not stop taking LAMICTAL without first talking to your doctor, even if you feel fine. You may have increased seizures if you stop using LAMICTAL suddenly. You may need to use less and less before you stop the medication completely.
Cautions
You should not take LAMICTAL if you are allergic to lamotrigine. To ensure you can safely take this medication, tell your doctor if you have kidney or liver disease, a history of depression or suicidal thoughts or actions and/or if you are allergic to other seizure medications.
Patients who take LAMICTAL may have thoughts about suicide while taking this medication. Tell your doctor if you have new or worsening depression or suicidal thoughts during the first several months of treatment, or whenever your dose is changed. Your family or other caregivers should also be alert to changes in your mood or symptoms. Your doctor will need to check you at regular visits.
This medication must not be used during pregnancy because it may cause harm to an unborn baby. If you become pregnant or think you may be pregnant, inform your doctor immediately. It is not known whether this drug passes into breast milk. Breast-feeding while using this medication is not recommended. Consult your doctor before breast-feeding.
Side Effects
Side effects of Lamictal (Lamotrigine) mostly include:
Tremors
Dizziness
Tired feeling
Blurred vision, double vision
Loss of coordination
Dry mouth
Mild nausea
Stomach pain
Upset stomach
Changes in your menstrual periods
Back pain
Insomnia
A runny nose
A sore throat
If you get any of the following symptoms, visit your doctor as soon as you can:
The first sign of any skin rash, no matter how mild
Fever
Swollen glands
Body aches
Flu symptoms
A headache
Neck stiffness
Increased sensitivity to light
Easy bruising or bleeding
Severe tingling
Numbness
Upper stomach pain
Loss of appetite
Dark urine
Chest pain
Irregular heart rhythm
Feeling short of breath
Confusion
Nausea
Vomiting
Swelling
Rapid weight gain
Urinating less than usual or not at all
Pale skin
Shortness of breath
Rapid heart rate
Trouble concentrating
Increased seizures or worsening of your bipolar disorder.
IMPORTANT NOTE: The above information is intended to increase awareness of health information and does not suggest treatment or diagnosis. This information is not a substitute for individual medical attention and should not be construed to indicate that use of the drug is safe, appropriate, or effective for you. See your health care professional for medical advice and treatment.