Description
Chemical Name: BUDESONIDE (byoo-DESS-oh-nide).
ENTOCORT is a glucocorticosteroid used to treat mild to moderate Crohn's disease, which is an inflammatory disease of the bowel. It works by decreasing inflammation in the intestine and colon. The full effect of this medication is usually seen within 2 to 4 weeks.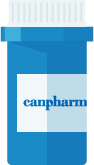 Directions
Take ENTOCORT orally with or without food. If patients have a sensitive stomach, it is recommended to take this medication with food to reduce stomach irritation.
Swallow the tablet whole. Do not break, crush, or chew before swallowing. Use this medication on a regular schedule to get the most benefit from it.
Ask your health care provider any questions you may have about how to use ENTOCORT.
Cautions
It is important to discuss any medical conditions you may have before taking ENTOCORT, especially if any of the following apply to you:
are pregnant, planning to become pregnant, or are breast-feeding
if you are taking any prescription or nonprescription medicine, herbal preparation, or dietary supplement
have allergies to medicines, foods, or other substances
have heart problems
diabetes
esophagus inflammation
stomach problems
intestinal problems
heart attack
ulcer
kidney problems
liver disease
osteoporosis
high blood pressure
Glaucoma
Cataracts
a herpes eye infection
a bacterial, fungal, parasitic, or viral infection
diarrhea
measles
tuberculosis
chicken pox or shingles
if you have had a positive TB skin test or have recently been vaccinated
This may not be a complete list of all interactions that may occur. Ask your health care provider if ENTOCORT may interact with other medicines that you take. Check with your health care provider before you start, stop, or change the dose of any medicine.
Side Effects
All medications may cause side effects, but usually patients have no, or minor, side effects. The most common side effects include:
back pain
changes in menstrual cycle
dizziness
gas
headache
indigestion
nausea
nervousness
pain
respiratory tract infection
stomach pain
tiredness
tremor
trouble sleeping
vomiting
Seek medical attention immediately if any of these serious side effects occur:
severe allergic reactions (rash; hives; itching; difficulty breathing; tightness in the chest; swelling of the mouth, face, lips, or tongue; unusual hoarseness)
acne
change in mood or behavior
chest pain
confusion
severe headache
sudden increase in weight
swelling of the ankles
unusual bruising
vision changes
The above noted side effects may not require medical attention and may slowly decrease over time as your body adjusts to the medication. Other side effects not listed may also occur in some patients. If you notice any other effects, check with your healthcare professional.
IMPORTANT NOTE: The above information is intended to increase awareness of health information and does not suggest treatment or diagnosis. This information is not a substitute for individual medical attention and should not be construed to indicate that use of the drug is safe, appropriate, or effective for you. See your health care professional for medical advice and treatment.