Valued customer; On this selected Product size, CanPharm is currently faced with regional restrictions on the export of pharmaceuticals related to the ongoing COVID-19 pandemic. As a result, we have been forced to put a temporary maximum order limit of a 30-day supply on this product. To do our best to support you during this challenging time CanPharm will be offering the following to customers placing medication orders:
An automatic free-year term upgrade on our standard $5 flat rate for shipping of purchases. You'll now pay the same $5 rate, but you'll be getting a YEAR of free shipping for it.
Frequent and timely follow-up calls from our Patient Support Team to ensure your refills are processed much earlier than they would be normally, and you do not run out of needed medication
Description
Chemical Name: AMLODIPINE (am-LOE-di-peen)
NORVASC is a calcium channel blocker used to treat angina (chest pain) and hypertension (high blood pressure) and other conditions caused by coronary artery disease. It works by relaxing (widens) blood vessels and improves blood flow. Lowering high blood pressure helps prevent strokes, heart attacks, and kidney problems. NORVASC is also used to prevent certain types of chest pain (angina). It may help to increase your ability to exercise and decrease the frequency of angina attacks.
This medication is not intended to be used to treat attacks of chest pain when they occur.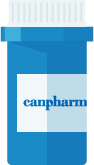 Directions
Take NORVASC exactly as prescribed by your doctor and follow the directions on your prescription label. Your doctor may occasionally change your dose to make sure you get the best results, but do not change your dosage without consulting your physician first.
Take HYZAAR with a full glass (8 ounces) of water. You can easily become dehydrated while taking this medication, which can lead to severely low blood pressure or a serious electrolyte imbalance. Your blood pressure will need to be checked often. Your kidney function may also need to be tested. Visit your doctor regularly.
Cautions
Before you start taking NORVASC, be sure to inform your doctor if you are allergic to any chemical contained in this medication or to other dihydropyridine calcium channel blockers. This product may contain inactive ingredients, which can cause allergic reactions or other problems. Discuss your medical history with your health care professional, especially regarding certain structural heart problem (aortic stenosis), very low blood pressure, liver disease.
Additionally, inform your doctor if you are having surgery, any dental work, any products you use (including prescription drugs, nonprescription drugs, and herbal products. During pregnancy, this medication should be used only when clearly needed. Discuss the risks and benefits with your doctor.
The following should be avoided while taking NORVASC
NORVASC may make you dizzy. Do not drive, use machinery, or participate in any activity that requires alertness until you are sure you can perform such activities safely
Limit alcoholic beverages
Side Effects
All medications may cause side effects, but usually patients have no, or minor, side effects. Remember that your doctor has prescribed this medication because they feel that the benefit to you is greater than the risk of side effects. Many people using this medication do not have serious side effects.
Common side effects include:
dizziness
lightheadedness
swelling ankles/feet
flushing or headache may occur
If any of these effects persist or worsen, tell your doctor or pharmacist promptly.
Serious side effects include:
fast/irregular/pounding heartbeat
fainting
Very serious allergic reactions to NORVASC rare; however, seek medical attention immediately if you notice any symptoms of:
a serious allergic reaction, including rash, itching/swelling (especially of the face/tongue/throat)
severe dizziness and/or trouble breathing.
This is not a complete list of possible side effects. If you notice other effects not listed above, contact your doctor immediately.
IMPORTANT NOTE: The above information is intended to increase awareness of health information and does not suggest treatment or diagnosis. This information is not a substitute for individual medical attention and should not be construed to indicate that use of the drug is safe, appropriate, or effective for you. See your health care professional for medical advice and treatment.