Description
Chemical Name: RALOXIFENE (ral-OX-I-feen)
EVISTA is a type of prescription medicine called a Selective Estrogen Receptor Modulator (SERM), which is used to prevent and treat osteoporosis (bone loss) in women after menopause. EVISTA also helps lower the chance of getting a certain type of breast cancer (invasive) in women after menopause. This medication works by acting like estrogen (as a SERM) in some parts of the body. EVISTA helps to preserve bone mass, but it does not affect the breast and uterus like estrogen or relieve symptoms of menopause such as hot flashes.
Note: This medication is not recommended for use in women before menopause. It should not be used in children. This medication should not be used to prevent heart disease.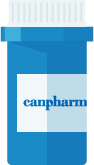 Directions
EVISTA should be orally taken once a day, with or without food, or as directed by your doctor. Use this medication regularly to get the most benefit from it.
Remember to use it at the same time each day. Be sure to include adequate amounts of calcium and vitamin D in your diet.
Cautions
Before taking EVISTA, speak to your doctor if you are allergic to it, or if you have any other allergies. This medication should not be used if you have certain medical conditions. Before using EVISTA, consult your doctor if you have active or past history of blood clots.
EVISTA may infrequently cause serious blood clots to form in the legs or lungs due to the lack of movement. Do not start taking this medication until you are routinely and actively moving. During long periods of travel, walk or move periodically to keep the blood flowing through your body.
Before using this medication, tell your doctor or pharmacist your medical history, including:
kidney disease
liver disease
high blood pressure
smoking
heart/blood vessel disease
cancer
high blood cholesterol levels
history of high blood fat (triglyceride) levels due to estrogen treatment
This medication must not be used during pregnancy because it may cause harm to an unborn baby. If you become pregnant or think you may be pregnant, inform your doctor immediately. It is not known whether this drug passes into breast milk. Breast-feeding while using this medication is not recommended. Consult your doctor before breast-feeding.
Also talk to your doctor about risk factors for developing strokes while taking this medication. Some risk factors include tobacco use, alcohol use, having high cholesterol/diabetes, or history of heart disease. Discuss these risks and the benefits of using EVISTA with your doctor.
Side Effects
Every medication has side effects; however it is rare that they may occur. Patients can usually find the complete list of side effects with their medication.
Serious and life-threatening side effects can occur while taking EVISTA, including:
Increased risk of blood clots in the legs (deep vein thrombosis) and lungs (pulmonary embolism) have been reported with EVISTA. Women who have or have had blood clots in the legs, lungs, or eyes should not take EVISTA.
Women who have had a heart attack or are at risk for a heart attack may have an increased risk of dying from stroke when taking EVISTA.
The most common side effects of EVISTA are hot flashes, leg cramps, swelling of the feet, ankles, and legs, flu syndrome, joint pain, and sweating. Hot flashes are more common during the first six months after starting treatment.
This is not a complete list of side effects and others may occur. Call your doctor for medical advice about additional side effects or any side effect that bothers you or that do not go away.


IMPORTANT NOTE: The above information is intended to increase awareness of health information and does not suggest treatment or diagnosis. This information is not a substitute for individual medical attention and should not be construed to indicate that use of the drug is safe, appropriate, or effective for you. See your health care professional for medical advice and treatment.