Description
Chemical Name: FLUTICASONE (floo-TIK-a-sone)
Each Brand spray has 120 doses, Generic sprays have 100 doses.
FLONASE nasal spray is a corticosteroid nasal spray used to treat nasal symptoms such as itching, sneezing, congestion, and runny nose caused by seasonal or year-round allergies. FLONASE is for use in adults and children who are at least 2 years old.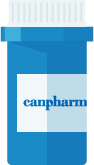 Directions
Take this medication exactly as it was prescribed for you. Follow the directions on your prescription label. Before using the spray for the first time, shake well and spray 6 test sprays into the air. Spray until a fine mist appears.
The usual dose of FLONASE is 1-2 sprays into each nostril daily. Shake the medicine bottle well just before each use. It may take up to several days before your symptoms improve. Keep using the medication as directed and tell your doctor if your symptoms do not improve after a week of treatment.
Throw away FLONASE after you have used 120 sprays, even if there is still medicine left in the bottle.
Cautions
Patients should not use FLONASE if they are allergic to fluticasone or if they are taking ritonavir (Norvir, Kaletra). To enusre you can safely use FLONASE, tell your doctor if you have any of the following:
glaucoma or cataracts
liver disease
herpes simplex virus of your eyes
tuberculosis or any other infection or illness
sores or ulcers inside your nose
if you have recently had injury of or surgery on your nose
if you have diabetes
are pregnant or planning on becoming pregnant
are breastfeeding or planning on breastfeeding
FLONASE can lower blood cells that help your body fight infections. Avoid being near people who are sick or have infections. Call your doctor for preventive treatment if you are exposed to chicken pox or measles. These conditions can be serious or even fatal in people who are using FLONASE.
Do not give this medicine to a child younger than 2 years old without medical advice. Steroid medication can affect growth in children.
Side Effects
Using the medicine can have a few minor side effects, but they are common and tend to go away once the treatment is finished. These side effects include:
Cough
Trouble breathing
Sinus pain
Nausea
Burning or itching in the nose
A headache
A sore throat
White patches around the nose
The following symptoms, however, require immediate medical attention and discontinuation of the drug.
Severe nosebleeds
Blurred vision
Redness in eyes
A runny nose
Flu-like symptoms
Wounds
IMPORTANT NOTE: The above information is intended to increase awareness of health information and does not suggest treatment or diagnosis. This information is not a substitute for individual medical attention and should not be construed to indicate that use of the drug is safe, appropriate, or effective for you. See your health care professional for medical advice and treatment.