Description
Chemical Name: EZETIMIBE (eh-ZET-eh-mib)
ZETIA is a prescription medication that reduces the level of cholesterol or other sterols that are absorbed by your body from your diet. It works alongside a low-fat, low-cholesterol diet to control high cholesterol. Some physicians may also prescribe ZETIA with other cholesterol-lowering medications to treat high blood sitosterol and campesterol. This medication is intended as part of a treatment program that includes a low-cholesterol diet along with exercise and weight control.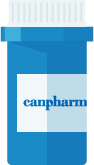 Directions
This medication should be used exactly as prescribed by your physician. Patients should follow the prescription label instructions for safe use. Do not take in excess amounts, or take it for longer than recommended.
Generally, ZETIA is taken once a day, with or without food. It is recommended to take this medication at the same time each day. It is intended as part of a treatment program that includes diet, exercise, and weight control. Follow your diet, medication, and exercise routines very closely.
Do not take ZETIA with:
cholestyramine (Prevalite, Questran)
colestipol (Colestid)
colesevelam (Welchol)
Patients are advised to wait at least 4 hours after taking any of these medicines. Alternately, patients may take ZETIA 2 hours before taking any of these other medication.
It can be taken with:
fenofibrate (Antara, Lipofen, Lofibra, TriCor, Triglide)
any of the "statin" drugs (Mevacor, Zocor, Pravachol, Lescol or Lipitor)
The effects of this medication may take up to 2 weeks to realize. For optimal results, continue using it as directed.
Cautions
To make sure you can safely use ZETIA, tell your doctor if you have any of these conditions:
any allergies to ezetimibe or other chemicals contained in ZETIA
liver disease
kidney disease
thyroid disorder
if you use steroid medicine or hormones (including birth control pills)
pregnant or breast-feeding
Speak with your doctor about your individual risks and benefits.
Avoid eating foods that are high in fat or cholesterol. ZETIA will not be as effective in lowering your cholesterol if you do not follow a cholesterol-lowering diet plan.
Side Effects
All medications have side effects and they affect every patient differently. Side effects information will be included with your medication once you pick it up from the pharmacy.
Common side effects include:
dizziness
headache
upset stomach
loss of appetite
diarrhea
flu-like symptoms
upper respiratory infection
sinusitis
Some patients may also suffer from allergic reactions including hives, difficulty breathing, difficulty swallowing and skin rash.
Serious side effects include:
liver problems
myopathy
rhabdomyolysis, causing muscle weakness
extreme fatigue
muscle pain
pancreatitis
This is not a complete list of side effects. Call your physician for medical advice about additional side effects you may experience.
IMPORTANT NOTE: The above information is intended to increase awareness of health information and does not suggest treatment or diagnosis. This information is not a substitute for individual medical attention and should not be construed to indicate that use of the drug is safe, appropriate, or effective for you. See your health care professional for medical advice and treatment.